A new report highlights that people working in healthcare see patient safety as a genuine priority and this is part of the problem as strategic priorities are traded off against each other, notes Helen Hughes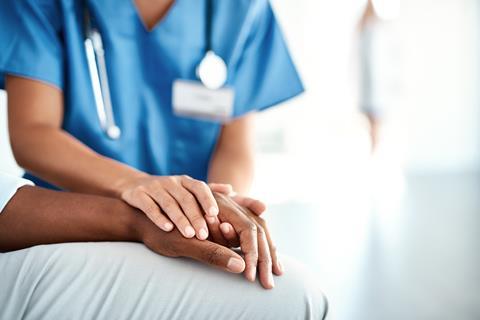 Twenty years ago, avoidable patient harm was identified as a major source of death and injury in healthcare. Despite many initiatives since, tens of thousands of patients in the NHS are still harmed avoidably every year. The OECD calculates that unsafe care adds 15 per cent to healthcare costs.
Patient Safety Learning, a new charity, seeks to transform patient safety in healthcare by identifying and taking action about the systemic causes of avoidable unsafe care.
It has engaged with key leaders and patient organisations to understand why harm is so persistent and why healthcare systems normalise unsafe care.
After extensive consultation, their conclusion is that just doing "more of the same" isn't working and we need to do things differently.
People working in healthcare see patient safety as a genuine priority. Patient Safety Learning thinks that's part of the problem.
Strategic priorities, such as finance, regulation and targets, are traded off against each other. Some organisations give patient safety a high priority, have improvement programmes, learn from unsafe care and, as a result, their patients receive safer care than those treated in organisations that don't.
The NHS long-term plan gives limited attention to patient safety. The programmes it proposes have profound patient safety implications but only one mentions patient safety directly
Patient Safety Learning believes that patient safety is part of the purpose of healthcare, not something that should be negotiated. Systems, processes and ways of working must have safety at their heart.
The NHS long-term plan gives limited attention to patient safety. The programmes it proposes have profound patient safety implications but only one mentions patient safety directly.
By the same token, while NHS Improvement's forthcoming patient safety strategy will propose much that will be valuable, its separate development demonstrates the point that patient safety is seen not as intrinsic to the NHS but rather as an "add-on". Neither is it a strategy that is system-wide; that has yet to be written.
In 2018, the Care Quality Commission said that the "… current patient safety landscape is confused and complex, with no clear understanding of how it is organised or who is responsible for what tasks".
Patient Safety Learning argues that patient safety must be owned across health and social care, with common standards and shared learning for patient safety.
Action steps
In its recently launched report A Blueprint for Action, the charity offers evidence-based actions to address a number of systemic problems that affect safety:
It is launching the hub, an online platform for the health and social care community to share learning about patient safety problems, experiences and solutions. This will be showcased at the HSJ Patient Safety Congress next month before full launch in the autumn.
It makes the case for professionalising patient safety with patient safety standards and accreditation, underpinned by a competency framework. All staff should work in systems that are designed and resourced for safety and have the knowledge, skills and experience needed, and be supported by safety and human factors specialists.
It advocates that all organisations should publish patient safety goals and outcomes for patient safety, whether they are commissioners, service providers, system and professional regulators, educators, etc. It proposes a Forum of Leaders to coordinate the design and delivery of safer care.
Healthcare is safer when patients are actively involved, whether as members of the healthcare team, to advocate and champion for safer care or when things go wrong. Patient Safety Learning proposes a model to engage patients for safer care and will develop 'harmed patient care pathways' to support patients, their families and affected staff following serious safety incidents.
If healthcare is to manage safety, rather than simply reporting harm, it needs to think differently about the data it gathers and uses. Patient Safety Learning proposes a 'symposium of experts' to identify the critical data and insight needed.
Organisational cultures that seek to blame individuals make patients less safe. They encourage incorrect explanations for unsafe care and lack of transparency and discourage systemic thinking about safety. Patient Safety Learning will source and provide resources and tools on the hub to help organisations support a "Just Culture".
Patient Safety Learning's approach has gained much support from patients, clinicians and healthcare leaders. A leading clinician in patient safety, Dr Annie Hunningher from Barts Health Trust, reflected that:
"This paper sets out the vision that we can change the way we structure, describe the processes and measure outcomes for true safety. It is leading the charge to understand and support a culture, a system, the multidisciplinary education and 'metrics that matter' to deliver safer care. Safety has been the Cinderella of healthcare management, not a priority and under-resourced. We now have an opportunity to collaborate and commit to genuine safety improvement. By setting standards, professionalising safety with ward to board safety understanding, and involving our patients we can collaboratively find the path to transform the future."
Click to download A Blueprint for Action
Click to learn more.

Helen Hughes is chief executive of Patient Safety Learning.