Essential insight into NHS matters in the North West of England, with a particular focus on the devolution project in Greater Manchester. Contact me in confidence here.
The appointment of Sue Musson to lead Liverpool's new mega-trust raised a few eyebrows, given the predicament of the two organisations she's chaired to date.
Ms Musson, currently chair of Lancashire Teaching Hospitals, was apparently the standout candidate (among a final list of three) to lead the trust being created from the merger of the Royal Liverpool and Aintree University Hospital.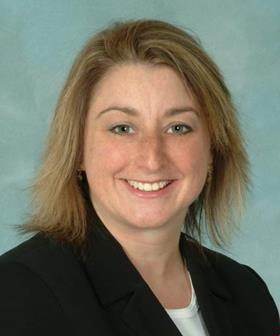 She will be well acquainted with the type of financial and performance problems she will encounter in Liverpool, having spent two and a half years at LTH and two years before that at Southport and Ormskirk Hospitals.
Both Lancashire trusts are rated "requires improvement" by the Care Quality Commission, which was apparently a key reason for Aintree chairman Neil Goodwin not being given the role (Aintree is also rated RI).
But focusing purely on the headline status of the Lancashire trusts would be unfair to Ms Musson, because their problems started before her tenure and there are big structural reasons for some of their difficulties.
Particularly with SOHT, Ms Musson is viewed as having stabilising the trust and setting it on a gradual road to recovery, most notably by following through with a process in which long-standing former chief executive Jonathan Parry was sacked for gross misconduct.
There aren't many chairs who would have been up for that sort of turbulence, and she is widely admired for her resilience and strength of character through what must have been a torturous 18-month process.
Her success in Liverpool will depend largely on her first decision, or input into the decision, over the identity of the merged trust's new chief executive.
Alongside the incumbent Aintree boss Steve Warburton, I'm sure the headhunters will have suggested the likes of Ann Marr, of St Helen's and Knowsley Hospitals, Kevin McGee, of East Lancashire Hospitals, and Louise Shepherd, of Alder Hey, from within the North West (I have no idea whether they are interested). No doubt several others from further afield will have been contacted.
Whoever gets it will probably have the most important job in the region over the next few years.
The finances and operational performance of both trusts was dismal in 2018-19, while quality concerns have also increased. Aintree lost its "good" CQC rating last year and it would be a major surprise if the Royal Liverpool didn't follow suit in an imminent inspection report.
Relations with commissioners will also need repairing. Liverpool CCG has gotten so frustrated by what it sees as a lack of engagement and action from the Royal Liverpool – over its poor performance and specific patient safety issues – that it chose to go public with some pretty direct language in its May board papers.
Ensuring the new Royal Liverpool Hospital finally gets built will be another key priority (building work was halted following Carillion's collapse).
The trust still needs to negotiate a price with the new contractor Laing O'Rourke to finish the hospital, which will be heavily scrutinised in London as this will immediately score as a big chunk of capital spending within what is already a tight national budget.
Then there's the merger to complete – the trusts are still aiming for October 2019 – and a huge web of clinical reconfiguration to follow. Keeping clinicians onside throughout that will be no small task.
Meanwhile, the new leadership will also have to negotiate more favourable funding flows within the city (four standalone specialist trusts in Liverpool have been turning a profit while the acute sector has been sinking), while somehow finding time to progress plans to acquire the fifth specialist.
Arguably, acquiring and relocating Liverpool Women's FT should be the most urgent of these priorities, given the patient safety risks associated with the current standalone site, but the project requires another huge chunk of capital funding that will have to be squeezed out from the centre.
The holy grail beyond all this, is the potential for the new trust to be at the centre of a major clinical research hub in Liverpool. But first things first.