A string of serious patient safety incidents at Pennine Acute were revealed in a recent review of maternity services
HSJ has obtained a review carried out by CCGs in 2014 that identified "several significant issues" within the trust's maternity services
CCGs have defended their response to the 2014 review
No national funding support has been offered for the attempted turnaround of the trust
Local commissioners have defended their response to a review of maternal deaths at Pennine Acute Hospitals in 2014, after "enduring" problems were revealed in a shocking report.
Last month, a string of serious patient safety incidents at the Greater Manchester trust were revealed in a review of its maternity services, written in June this year.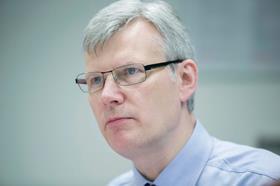 The report, carried out by Salford Royal Foundation Trust following its leadership takeover of Pennine Acute, raised concerns about poor attitudes, low staffing levels and unnecessary patient deaths.
HSJ has obtained a review carried out by four clinical commissioning groups in July 2014, which followed six maternal deaths in 12 months, and was separate to an external review commissioned by the trust.
Although the review, led by Heywood, Middleton and Rochdale CCG, found no evidence of a correlation between the deaths, it identified "several significant issues" in the maternity service.
These included concerns around clinical risk assessments in antenatal care, documentation and record keeping, communications across directorates, leadership in emergency situations, and some of the equipment in accident and emergency.
The CCGs – which also include Bury, Oldham and North Manchester – released the report in response to a freedom of information request by HSJ, but removed a section relating to specific incidents due to patient confidentiality.
It said the review panel was aware of an external review being commissioned by the trust, saying "if this does not go ahead the commissioners have agreed that they would need further clarification and assurances".
The external review did go ahead and led to extensive action plans from the trust in 2015.
However, after an inspection in March 2016 the Care Quality Commission cited poor leadership and oversight of maternity services, adding: "We also found a poor culture with deeply entrenched attitudes where some staff accepted suboptimal care as the norm and patients' individual and specific needs were not appropriately considered or met."
The trust was rated inadequate overall by the CQC in August.
The previous leadership at the trust has been criticised for failing to deliver the required improvements and HSJ asked the CCGs if they felt they could have done more to help tackle the issues.
The CCGs did not respond directly to this question, but said: "The trust and CCGs established a maternity improvement group, a maternity improvement plan was developed, regular visits to the maternity units by the CCGs commenced.
"A subgroup of the maternity improvement group was established to look back over the previous three years to review all serious incidents and complaints to ensure all learning was fed back into the maternity improvement plan."
It said the plan was audited and assured by Mersey Internal Audit Agency, a meeting was held with NHS England to provide escalation to the wider region, and there was a group providing oversight and scrutiny of the processes.
There was "ongoing surveillance" until the CQC inspection and Salford Royal's report, it added.
Pennine Acute has been brought within the "hospital chain" being developed by Salford Royal FT. Sir David Dalton has been in the role of chief executive of both trusts.
No national funding support has so far been offered towards the turnaround, in contrast to similar projects in recent years.
Source date
Reviews in 2014 and 2016
Devo Manc leaders seek 'best deal' for trust turnaround
1

2

Currently reading

CCGs defend response to maternal deaths at 'inadequate' trust