Pennine Acute Hospitals Trust has been rated inadequate by the Care Quality Commission
Trust avoids going into special measures following appointment of Sir David Dalton as interim chief executive
Serious concerns raised around safety and leadership
PERFORMANCE: Pennine Acute Hospitals Trust has been rated inadequate by the Care Quality Commission, following the first inspection of its services. The regulator raised concerns around staffing levels, infrastructure, systems, culture and leadership.
The large provider, which offers services across four sites in Greater Manchester, was found to provide "inadequate services" at North Manchester General Hospital and Royal Oldham Hospital. Fairfield General Hospital was rated requires improvement, while Rochdale Infirmary and the trust's community services were rated good.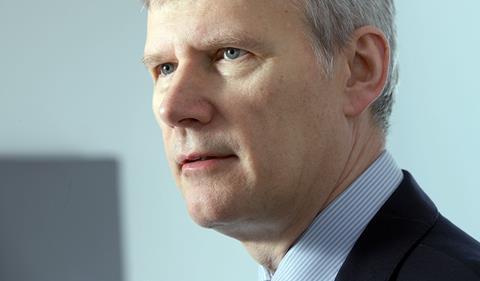 Overall the safety and leadership shown by the trust was rated inadequate.
CQC deputy chief inspector of hospitals Ellen Armistead said: "We had serious concerns about the systems and procedures that are in place to keep people safe and free from harm.
"The trust did not have a robust understanding of its key risks at departmental, divisional or board level. In a number of services including A&E, maternity, children's and critical care, key risks were not recognised, escalated or mitigated effectively."
As HSJ reported earlier this week, it has been widely known that serious concerns were raised during the inspection earlier this year, with Sir David Dalton of Salford Royal Foundation Trust taking over as interim chief executive as a result. The CQC confirmed on Friday that the appointment of Salford's leadership team meant the trust had avoided being put into special measures by the regulator.
Sir David said: "The CQC report doesn't make comfortable reading and whilst staff will be very disappointed with the trust's overall rating, we welcome this report which I believe is a fair assessment of the issues facing the trust.
"The CQC report is holding up a mirror to the organisation and reflects very much what staff have been saying for some time on issues related to staffing pressures, inadequate systems, culture, leadership and resources."
The trust has secured £9.2m of financial support from local commissioners and regional and national health and social care partners to help improve the safety and reliability of services in the short term.
It is also looking towards its Greater Manchester devolution partners to help support areas that are facing staffing shortages, notably in maternity, A&E, critical care and paediatrics.
The trust has faced leadership concerns for some time, with the trust refusing to comment on the apparent departure in April of its director of operations Hugh Mullen. In February, the trust had already seen the sudden exit of its chief executive, Gillian Fairfield, on secondement to Brighton and Sussex University Hospitals trust.
Source date
12 August 2016
CQC confirms inadequate rating for Greater Manchester trust
1

Currently reading

CQC confirms inadequate rating for Greater Manchester trust

2