STRUCTURE: A major hospital trust has told Manchester City Council that any transformation of acute services in the city must sit within the context of its existing plans.
The council, along with clinical commissioning groups, have threatened to recommission services unless satisfactory plans are drawn up for a "single hospital service" by the city's three acute providers.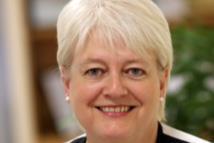 Acute services are predominantly provided by Central Manchester University Hospitals Foundation Trust and University Hospital of South Manchester FT. North Manchester General Hospital, which is run by Pennine Acute Hospitals Trust, also sits within the city footprint.
There have been local reports that senior council figures are pushing for North Manchester to be run by CMFT or UHSM, which would leave Pennine Acute to concentrate on its hospitals in Oldham, Bury and Rochdale.
However, minutes of Pennine Acute's board meeting in November summarised a report by chief executive Dr Gillian Fairfield, who said the trust "already operated a single service model across our sites at Bury, Rochdale, Oldham and North Manchester", which would be strengthened by the Healthier Together reconfiguration of emergency services.
The minutes added: "Dr Fairfield said that the trust had met with Sir Richard Leese [leader of Manchester City Council] to emphasise any city single hospital service must be within the context of the trust's wider transformation plans and not separate."
The trust's plans include a purpose built intermediate care facility at North Manchester.
Source
Pennine Acute Hospitals Trust board papers