Review at Pennine Acute Hospitals indicates "significant issues and risks" around stability and suitability of IT infrastructure
Report to trust board says staff have reported problems in accessing patient records
New electronic patient record to be implemented as part of work with Salford Royal
A major acute trust's IT systems, including a system introduced in 2015 to "revolutionise" its patient records, are set to be overhauled and replaced in the new year.
A review of the data systems at Pennine Acute Hospitals Trust has "indicated significant issues and risks" around the stability and suitability of its IT infrastructure.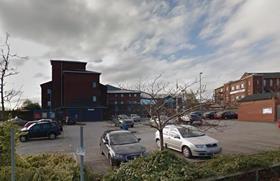 The trust's leadership was taken over by Salford Royal Foundation Trust last year and the organisations are working together in NHS Digital's global digital exemplar programme.
This is likely to involve Salford Royal's electronic patient record, provided by Allscripts, being rolled out to Pennine's hospitals from next year.
In 2011, Pennine upgraded its patient administration systems and added an application called Health Views, which pulls together information from different systems. This work was commissioned from Australian technology company iSoft, which was purchased that year by American firm CSC.
In 2015, the trust added Kainos Evolve, an electronic document record management system, using £4.2m of funding from NHS England. The trust said this would "revolutionise and improve the way thousands of patient records are stored".
However, a report to the trust board last month said Evolve had been installed with "financial constraints" and staff had reported problems accessing records.
Raj Jain, who works across both trusts as chief strategy and organisational development officer, told HSJ problems were caused by the infrastructure used to store and transport the information contained in Health Views and Evolve, rather than the products themselves.
He said: "Demand for moving the data through the informatics infrastructure exceeded capacity to move this at peak times, because of the growth in usage of electronic records.
"Evolve and Health Views crash when the infrastructure becomes overloaded; about once a month there's an outage.
"Lots of it goes back over 10 years and the investment just wasn't made at the time. Then also, with Health Views, the company that bought it stopped maintaining it as they deemed it an end of life product. We had to source the original developers to get help with it."
Dozens of "IT clinical incidents" have been reported since August, but Mr Jain said there were no reports of patient harm occurring as a result.
He said investment is being made to improve the systems' reliability but the "most sensible thing to do would be to leverage the global digital exemplar programme we are being supported on by NHS Digital and spread Salford's EPR into Pennine".
He added: "Our team at Pennine has been truly excellent at ensuring risks to patients are managed and have worked really well with the Salford team, with both teams sharing expertise and supporting each other. It's a great example of how the NHS could work."
Concerns have also been raised by the Care Quality Commission following recent inspections.
DXC Technology, which was created through the merger of CSC and a division of Hewlett Packard Enterprise, said in a statement: "DXC Technology is committed to providing support, if any critical issues arise with the Health Views software at Pennine Acute Hospitals Trust, until the end of April 2018.
"We are actively working with the trust to enable to them to continue to support it themselves until they move to their new EPR solution."
Kainos said it would not comment on clients or their projects without written permission, which it said on Friday it could not obtain in time for HSJ's deadline.
Source
Trust board report; information provided to HSJ