Pennine Acute Hospitals Trust rated "good" by CQC
Has been part of a new "group" structure led by Salford Royal since 2016
CEO has been contacted by several other areas looking at potential to replicate model
The latest improvements across four acute hospitals in Greater Manchester should persuade regulators to promote the concept of "provider groups", according to their chief executive.
Pennine Acute Hospitals Trust, which was effectively taken over by Salford Royal Foundation Trust after an "inadequate" rating from the Care Quality Commission in 2016, has today been rated "good" by inspectors.
Under the banner of the Northern Care Alliance, the two trusts have established a group, or chain management structure. This features an overarching corporate board, with distinct leadership teams on each site.
Raj Jain, the group chief executive, said the new rating should help convince regulators of the merits of the model.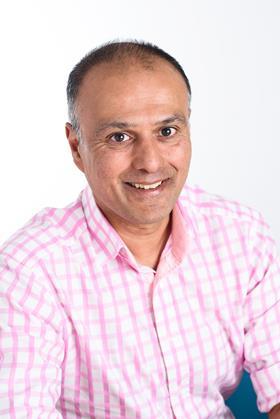 He told HSJ: "Our regulators (NHS England and NHS Improvement) were convinced about some of the logic behind groups. But they've wanted more evidence, and I think this gives them more evidence.Raj Jain, the group chief executive, said the new rating should help convince regulators of the merits of the model.
"I think we're seeing it already up and down the country as well. I'm getting contacted by lots of boards and chief execs about how our group operations work and the benefits of standardising our processes.
"In the last 12 months, we've probably had half a dozen different areas contacting us."
Pennine was formed by the merger of four district general hospital trusts in 2002. But it consistently struggled with performance and quality issues, and would have been placed in special measures in 2016 were it not for Salford's group structure proposal. It was subsequently rated "requires improvement" in 2018.
Mr Jain added: "These hospitals are no more than 10 or 11-ish miles apart, so there was no reason why Pennine couldn't work. It was the way it was led and structured that caused its demise. It didn't have strong managerial and clinical leadership on each site, and our group model has made sure that's absolutely in place."
He said staff across the hospitals had been "unrelenting" in driving improvements, and they had become far more attractive places to work.
He also said the new rating had been achieved without the levels of funding support that had been offered to other trusts, such as Frimley Park FT and the Royal Free London FT when taking over struggling neighbours.
Beneath the overall trust rating, Fairfield Hospital in Bury achieved an "outstanding" rating, up from "good" in 2018. Some improvements were also recognised at the North Manchester and Oldham sites, although they remained "requires improvement" overall. The Rochdale site retained its "good" rating.
Ann Ford, deputy chief inspector of hospitals, said: "Staff and management at the trust should be proud of what they have achieved, however, there is more work to be done to ensure all the necessary improvements are made."
Sir David Dalton, former chief executive of Salford Royal, led a government review in 2014 which recommended the group structure be deployed widely in the NHS. But to date there have only been a handful of areas where it has been used, such as those led by South Warwickshire FT and Royal Free London FT, the latter of which has since unwound.
Last month, HSJ revealed the Pennine board is set to be re-established because of complexities involved in formally transferring the North Manchester site to Manchester University FT, which has been planned for several years. The board would not be responsible for the day to day running of services, however.
HSJ Provider Summit
The HSJ Provider Summit, taking place at the Crowne Plaza, Stratford-upon-Avon from 22-23 April 2020, unites 120+ board members from provider trusts across the country with those shaping national policy, to share best-in-class initiatives in delivering cost-effective and high-quality care for their local populations.
Held under the Chatham House Rule, attendees will co-develop solutions to their local challenges with colleagues from across the country. The summit is free to attend for board-level NHS leaders.
Source
Interview with HSJ; CQC report