HSJ considers how the political fallout from the vote to leave the European Union will effect the NHS in the next few months and beyond.
The short term
Government – and the national political debate –- is going to be preoccupied both with the mechanics of Britain's exit from the EU, and with the leadership of the Conservative party (and Labour too, maybe).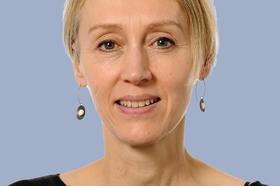 There may be a small, rapid reshuffle in coming days, perhaps to bring in Boris Johnson or say goodbye to George Osborne, but a substantive new Tory leader and therefore prime minister is not expected to be in place until at least October - perhaps a little later.
It is possible that the massive political distraction will give the Treasury – with its concern about financial stability redoubled – room to screw down even harder than it was already planning on NHS overspending.
It is more likely then that the financial "re-set" planned for the middle of next month will be toughened up, rather than abandoned – though it may not be fronted by David Cameron as had been on the cards.
The preoccupation of the political sphere might also mean some difficult decisions in the NHS – such as on major service reconfiguration, or staffing – can creep under the radar if they progress quickly. The independence of NHS England and NHS Improvement means the service should be able to get on with things like the anticipated overhaul of children's heart services too.
That said, some important work will clearly be frustrated and delayed. There is no point Simon Stevens fronting up to Mr Cameron about the major service changes coming out of sustainability and transformation planning when there will soon be a new PM. Reforms which require clear government action, such as the long promised childhood obesity strategy, face potential delay, as Incisive Health point out.
Jennifer Dixon, Health Foundation chief executive, warned that a vacuum of political oversight in coming months – along with the likely departure of patient safety champion Jeremy Hunt from the health brief – meant more risks may be taken with the quality of care.
The medium term
Mr Cameron, announcing his resignation this morning, said a replacement Tory leader should be selected by early October, although others in the party are arguing for a slower process.
Once this is complete there will of course be a full government reshuffle. Many now expect Mr Hunt to remain in the cabinet, but there is no reason to think he would stay at health (incidentally, reports say Mr Hunt may be either be supporting work and pensions secretary Stephen Crabb on his likely leadership bid, and/or considering running for it himself).
Stephen Dorrell, the former Tory health secretary who is now chairing both the NHS Confederation and the Birmingham and Solihull STP process, told HSJ he anticipated a long stretch of political instability.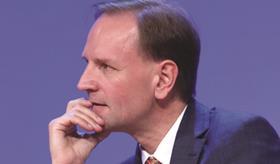 Whoever is selected as Conservative leader may well not command a majority in the House of Commons. There is therefore a strong possibility of a general election, either late this year or in 2017.
This brings a more complex set of considerations for the health service.
Many had been hoping to use the middle of the general election cycle to push through major service change. That gap could well now disappear.
One of Mr Stevens' tasks will be to negotiate the space for the NHS to make the changes it needs to. His influence may be checked with the departure of the prime minister and chancellor who oversaw his appointment, and with whom he has worked closely.
Then again, although he irked the leavers with his direct backing for remain, he has known Mr Johnson and Michael Gove since university, and a new government may want to be seen to back "the NHS's own plan", aka the Five Year Forward View, as much as the old one.
Meanwhile, it will be extremely difficult for a Tory leadership dominated by leavers, who promised the NHS financial benefits from Brexit in stark terms, not to deliver something – and public support for properly funding the NHS has not reduced.
Mr Stevens may be able to make use of the commitments made, in the context of an approaching general election, to manoeuvre for a new deal on health and care funding.
An improved settlement depends on Britain averting major economic shock, however – and few are in doubt about the potential risk this poses to the NHS. It could also be compromised by the possibility of a hardened stance from a more right-wing government.
Brexit: How the political fallout will affect the NHS
1

Currently reading

Brexit: How the political fallout will affect the NHS

2

3

4

5