Chief executives criticise the CQC's approach and the reputational damage it causes
Sir Mike Richards defends the regulator
King's Fund report says chief executives can feel unsupported
A current and former chief executive have both criticised the process that saw a trust leader removed after a negative Care Quality Commission inspection.
A King's Fund report on the role of chief executives quotes University College London Hospitals Foundation Trust chief executive Sir Robert Naylor and former West London Mental Health Trust boss Steve Shrubb on what happened to Keith McNeil and Cambridge University Hospitals FT after the CQC rated it "inadequate" in September.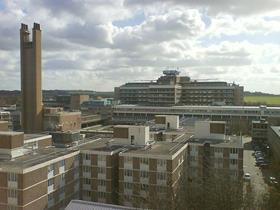 Sir Robert said the CQC ratings did disproportionate damage to organisations.
He said: "The CQC has grown out of all proportions and their inspections are really big events. And they can create huge damage. Look at Cambridge. There may have been a number of things wrong in Cambridge, but their 'inadequate' report will undermine its reputation for some time to come."
Sir Robert said at a previous trust he had been "torn apart" by a parliamentary committee: "Halfway through the hearing, one of the MPs slammed his fist on the desk and said: 'This sounds like a prisoner of war hospital to me.' And, of course, that was the headline in all the local papers, and it took us five years to get over it. In fact, one of the reasons we changed the name of the hospital was to get away from the stigma imposed by that one comment."
He added: "Unfortunately the 'inadequate label' is now happening up and down the country. It's a real problem that has to be addressed."
Steve Shrubb, who retired from West London Mental Health Trust in November, said the Cambridge example had left chief executives feeling unsupported.
He said: "I think a number of chief executives feel the ground they are on is relatively fragile and that, if something goes wrong, the system will offer them up as a sacrifice. Take Keith McNeil at Cambridge – someone who was encouraged to leave their country, to come over and to take on a really tough job, and to find a different way of working.
"It looked like he was being blamed, that he was being sacrificed. Very few people came forward to put his point of view."
Speaking at the report's launch at the King's Fund on Wednesday morning, Royal Devon and Exeter FT chief executive Angela Pedder said she saw part of her job as holding "a very big umbrella [over the organisation] to protect from all the crap that comes down" from regulators. She added that they too were under pressure and inclined to "batten down" in the face of the financial problems facing the sector.
Sir Mike Richards, chief inspector of hospitals for the CQC, defended his organisation's approach.
He said the regulator was "never going to keep everybody happy", adding: "Three quarters [of trusts] say our inspections have led them to make improvements."
Sir Mike added: "We believe we are doing a better job than we were three years ago and that we have a better picture of quality than anybody has ever had before."
Mr McNeil said one of the fundamental issues was that "healthcare was dynamic with daily changing inputs, while the centre operates in absolutes. And as [Star Wars character] Obi Wan Kenobi said 'Only the Sith deal in absolutes'".
Trust chiefs speak out against 'bullying' regulators
1

2

Currently reading

Chief executives criticise CQC treatment of 'inadequate' teaching trust

3