Proposed chief investigator of new NHS safety body suggests it could struggle to gain "faith and confidence" due to lack of independence
Keith Conradi says he disagrees with decision for NHS Improvement to host the Healthcare Safety Investigation Branch
Department of Health says "explicit legal provisions" have been made for HSIB's independence
The proposed chief investigator of the new NHS patient safety body believes its lack of independence means it could struggle to gain the "confidence and faith" of the public.
Keith Conradi, the current head of the Air Accident Investigation Branch, is set to head up the Healthcare Safety Investigation Branch. He told a committee of MPs on Tuesday he disagreed with the government's decision for NHS Improvement to host HSIB.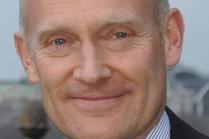 HSJ revealed last month that health secretary Jeremy Hunt rejected the advice of experts who said the branch should be given independence through legislation.
Mr Conradi appeared before the Commons public administration and constitutional affairs committee for his appointment to be confirmed.
He said he was "pragmatic" about the government's decision but HSIB would aim to review the situation once it was established.
He said: "A lot of the time we will be putting recommendations in [NHS Improvement's] direction. Perception is so important, and if people think we are one and the same I don't think people will have any confidence or faith that we are really getting to the nub of the problem that's out there."
Asked about his "disagreement" with the government, he said: "At the moment I don't think [this] is the optimum model by any means, but I'm pragmatic and I think if we want to get this thing off the ground and going, we do need somewhere to start with.
"There's a budget out there, there's some logistic help. And what I'd like to do is get the whole thing moving, get a team together, and then I think it's time to take stock and review and go 'right what's going on here, is this the best place to be?'. But I think that has to be done with legislation as well [because it] would send a clear message that this isn't at anyone's beck and call."
Mr Conradi has been head of the AAIB for six years and was previously a pilot.
HSIB was set up in the wake of the Morecambe Bay maternity care scandal and will have a budget of £3.6m, and will carry out around 30 investigations of NHS safety incidents each year.
The Department of Health said "explicit legal provisions" have been made for HSIB's independence and parliamentary committees will also scrutinise its work.