NHS England says court case has led to confusion among funding request applications
Judge said last year that NHS England policy was "absurd"
New policy will set out clear guidance on exceptionality test for patients
NHS England says it will clarify its policy on commissioning treatments for patients who have exceptional need after a High Court judge criticised its approach last year.
The national commissioning body lost its latest bid to overturn the court ruling last week after an application at the Court of Appeal was rejected. Judges said NHS England's case was "academic [and] wholly inappropriate" and there was "no good reason in the public interest" to proceed.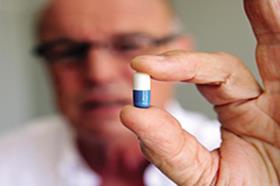 The case centred on the decision by Mr Justice Collins to order NHS England to prescribe a teenager with a severe form of narcolepsy with the drug sodium oxybate. He criticised NHS England's "absurd policy" and said the girl had been refused treatment even though her condition was deteriorating, which he said met the test of exceptionality.
After last week's decision, NHS England said the original ruling was "causing considerable confusion" and it would look to clarify its policy as part of its response to a consultation that closed in January.
An NHS England spokesman said: "The original ruling is already causing considerable confusion around the factors which the NHS will have to take into account in deciding whether a patient should receive funding for treatments which have not been approved for routine NHS funding.
"As the superior courts have declined to clarify matters, we will shortly introduce a new, clearer policy on this issue, taking account of our recent public consultation."
Sodium oxybate is now routinely funded for children with narcolepsy after NHS England introduced a new commissioning policy last year. Hundreds of adults and children were already receiving the drug under previous decisions made by primary care trusts.
NHS England faces a legal bill in excess of £200,000 after pursuing its appeal.
NHS England had a set of generic commissioning policies when it was established in 2013, but it is now planning a specific policy around individual funding requests for exceptional treatment, and in-year service developments where it agrees to commission new services at additional cost during the financial year.
Under the IFR process, clinicians can make requests for treatment that are not routinely available for patients but the applications have to be for exceptional cases.
One problem that has emerged is that the concentration of specialised commissioning IFRs considered by NHS England has hampered claims of exceptionality due to the number of patients being counted nationally rather than in a single region, as was the case under PCTs and health authorities.
Normally an IFR can be refused if there are more than five patients as this would represent a cohort and should be considered for an in-year service development rather than an IFR.
A guide to the new policy in the consultation document said it would tackle how decisions on requests will be made and the issues IFR panels will consider.
The document said: "The IFR panel should bear in mind that, whilst everyone's individual circumstances are, by definition, unique, and on compassionate grounds reasons can always be advanced to support a case for funding, very few patients have clinical circumstances which are genuinely exceptional so as to justify funding for treatment for that patient which is not available to other patients.
"The overriding question which the panel needs to task itself remains: has it been demonstrated by the clinician that this patient's clinical circumstances are exceptional such that the general rule should not be applied to them?"