CQC rated maternity unit at Homerton as "inadequate" for safety in 2015 after rating it "good" the previous year
Internal review finds that different "hypothesis" and unannounced second inspection led to different findings
CQC was contacted by whistleblower about maternal deaths before first inspection, but this did not feature in report
The Care Quality Commission has said it reached radically different conclusions about an east London maternity service in the space of a year partly due to using different inspection formats.
In August 2015 the CQC rated maternity services at Homerton University Hospital Foundation Trust as "inadequate" for safety, after rating it as "good" in April 2014.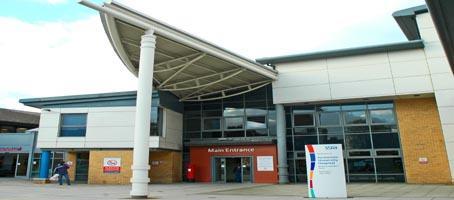 The CQC said its inspectors may have had a "different hypothesis" in 2015 because of mounting concerns about maternal deaths, and the second "unannounced" second inspection caught the trust "off guard".
The regulator has published an internal review that tries to explain the difference between its findings.
It said inspectors "did identify real differences in the quality of clinical care" between the two inspections.
However, "developments in inspection methodology" and "differences between announced comprehensive inspections and unannounced responsive inspections" may also have contributed to "contrasting findings".
The CQC's first set of findings were based on an announced "comprehensive" inspection in February 2014 looking not just at all the trust's services.
Its second set was based on an unannounced "focused" inspection of maternity services in March 2015, triggered by five maternal deaths between July 2013 and January 2015.
The CQC's review said the "different hypothesis" of a "responsive" inspection may have partly explained the different findings in 2015.
"The 2015 inspection was responsive to concerns from several sources about the maternity service," it said.
"The hypothesis may well have been that there was a problem and the inspection was needed to find out what the underlying causes were."
It added: "The trust prepared well for the 2014 comprehensive inspection. Issues such as cleanliness, equipment checking and staff preparedness were all clearly much better than for the 2015 unannounced inspection, where the trust was caught off guard."
The CQC maintains there were genuine differences in service quality found by the two inspections.
According to the review, in 2014 the trust was "well prepared and appeared confident about its quality of care". However, the chair of the 2015 inspection "found the maternity service and the wider trust leadership [were] nervous about service quality".
The CQC said the "run of maternal deaths" had affected confidence in the quality of care, with staff appearing "punch drunk" in 2015 because of the intensity of "external scrutiny".
The CQC said its review of the inspections had raised "considerations about how we approach responsive versus programmed inspections, unannounced versus announced inspections and focused versus comprehensive inspections, to ensure that our judgements are consistent in all cases".