CQC to have its government grant cut by 25 per cent over four years
Overall budget to be reduced by 13 per cent by 2019-20, with grant cut offset by fee rises
Regulator will have to absorb £6.2m of additional "cost pressures"
The Care Quality Commission is to have its government grant cut by 25 per cent over the next four years, the regulator has revealed.
Its overall budget is set to fall by 13 per cent, with the cut in its government funding balanced by a hike in the fees the CQC charges to those it regulates.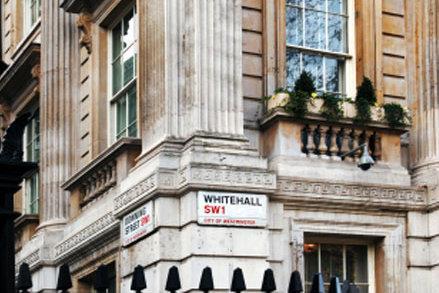 In November, the chancellor announced a 25 per cent cut to the "Whitehall budget" of the Department of Health as part of the government's spending review.
While the CQC had been asked to model cuts of 25 and 40 per cent to its "grant in aid", it was not clear in the spending review what the exact impact of cuts to non-ringfenced health budgets would be for arm's length bodies like the CQC.
However, in board papers published at the end of last month, the regulator said it was advised by the DH "to undertake our budget setting on the assumption that we will have to achieve a 25 per cent saving on our grant in aid over four years".
Long running recruitment difficulties have caused the CQC's inspection programme to be severely behind schedule, with the regulator adrift of its target by 2,551 inspections at the end of November.
The papers indicated the cuts to the grant will be backloaded to allow it to finish its inspection programme.
They said: "[The DH] have indicated that a lower proportion of the total four year savings target can be applied to 2016-17 to allow us to complete our comprehensive inspection programme."
The CQC's total budget, which is a combination of grant in aid and provider fees, is due to fall from £249m in 2015-16, to £245m next year and £217m by 2019-20.
The reduction in the CQC's government grant is likely to be balanced by a significant uplift in fees.
According to the papers, in addition to the cut to its grant the CQC is "planning to absorb cost pressures from 2015-16 of an additional £6.2m".
Last month the Commons public accounts committee published a report concluding the CQC was "not yet an effective regulator".
During the committee's evidence session, MP Stephen Philipps said imposing a budget cut on the CQC when it was already behind its inspection schedule and about to take on new responsibilities would be a "disaster".
"One arm's length body of government that cannot have a 25 per or 40 per cent cut is the CQC," Mr Philipps said.