CQC budget for 2016-17 £9m lower than the £245m expected a few months ago
Budget declines from £249m last year to £236m
CQC board member says delivering revised budget will be "challenging"
The Care Quality Commission's budget has been reduced by an additional £9m compared to what it was expecting to receive this year.
The regulator's budget for 2016-17 is due to be £236m, rather than the £245m it had expected only a few months ago. The budget is £13m lower than the £249m made available to the CQC last year.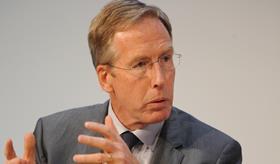 The new figures appear in the regulator's draft business plan for the coming year. In the plan, the CQC says its "focus will be on regulating for quality in a time of straitened public finances", and that it will "need to become more efficient and effective to stay relevant and sustainable for the future".
The regulator sets out four priorities for the year: completing its much delayed inspection programme; updating its approach to inspection; developing its internal capabilities; and evaluating its impact and value for money.
This final priority is partly a response to a report from the Commons public accounts committee in December, which called the CQC's metrics for measuring its own performance "inadequate".
Last month the CQC announced it was dramatically increasing the fees paid to it by providers over the next two years.
The move was required in order to bring the CQC into line with a government policy requiring public bodies with fee setting powers to charge fees that cover the full costs of their "chargeable activities".
As such the CQC aims to bring in £151m from provider fees this year, compared to £113m in 2015-16.
However, the increased revenue from fees is outweighed by a fall in the CQC's "grant in aid" from £120m to £85m, and the loss of a £16m "risk sharing agreement" with the Department of Health, which previously allowed the CQC to draw down additional funds to recruit extra staff if needed.
The net impact of the changes is a £13m cut to the CQC's overall budget.
David Behan, the CQC's chief executive, said the lower budget would be "sufficient for us to discharge our responsibilities".
He said the figure was achievable because the CQC was likely to have ended 2015-16 having spent £237m – a £12m underspend.
However, non-executive director Paul Rew said the CQC's spending was on "rising trajectory" and delivering the budget would be "a little bit more challenging than might otherwise have been portrayed".