NICE and NHS England consult on "budget impact test" for new treatments
Test designed to mitigate impact of cost effective but highly expensive drugs on NHS England's budget
NICE also proposes cost effectiveness threshold for assessment of drugs for rare conditions
The National Institute for Health and Care Excellence and NHS England have launched a consultation on introducing an affordability test into the process for authorising new treatments.
Under the test, which would be a major shift in the way NICE assesses new treatments, the introduction of a drug that would cost the NHS more than £20m a year could be subject to a delayed roll out.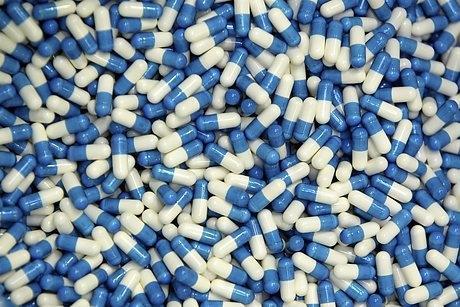 This would create an additional hurdle for drugs that are judged to be cost effective but which are expensive, and would have a big impact on NHS England's budget. Currently, while drugs are subject to a value for money assessment, their affordability to the NHS is not considered.
The affordability of drugs has become more prominent since the introduction of new hepatitis C treatments last year. The drugs are judged to be cost effective by NICE but were subject to unprecedented restrictions on their availability because of their high cost to NHS England.
In the consultation document published today, the two organisations propose a "budget impact threshold" that would be "triggered" if a new drug is projected to cost the NHS more than £20m in any of the first three financial years following its introduction.
If the threshold is triggered the manufacturer and NHS England would enter commercial negotiation.
"When agreement is reached and this brings the budget impact below the threshold, the standard 90 day funding requirement would apply," the document says.
However, if it is not possible to reach an agreement, NHS England will be able to "make a case for NICE to allow a longer period of phased introduction" of the drug. This would mark a significant departure from existing NICE rules, where NHS England is obliged to commission a treatment 90 days after it has been authorised by NICE.
About 20 per cent of treatments that NICE approved between June 2015 and June 2016 would have triggered the budget impact threshold.
The consultation also suggests introducing a cost effectiveness threshold for the first time to NICE's "highly specialised technology" process for authorising drugs for very rare diseases. This threshold already exists for most treatments but has never been applied to those for very rare conditions, and could make it more difficult for these drugs to win NICE approval unless companies lower their prices.
The threshold would be set at £100,000 per quality adjusted life year for these drugs, which is more than three times higher than NICE's standard £30,000 threshold.
If a drug exceeds this bar then it could still receive funding via NHS England's specialised services prioritisation process, the document says.
The two proposals are likely to be unpopular with the pharmaceutical industry and some patient groups.
The consultation also suggests a new "fast track" appraisal process for drugs that are predicted to be below £10,000 per QALY, with these drugs routed through a "lighter touch" process that could take 10 weeks off NICE's normal appraisal timescale.
The changes are proposed to come into effect in April.
The idea of a budget impact threshold was first floated by Simon Stevens, NHS England's chief executive, in an interview with HSJ in May.