PHSO was warned twice about concerns over her deputy's involvement in cover-up
Dame Julie Mellor did not read tribunal judgement until HSJ exposed her deputy's actions in February
Investigation concludes the PHSO's structure "does not represent current thinking about good corporate governance"
NHS ombudsman Dame Julie Mellor was warned twice about her deputy's role in covering up the sexual harassment of an NHS director, before he was exposed by HSJ, an independent review has revealed.
A damning investigation by former Joint Intelligence Committee chair Sir Alex Allan reveals that the parliamentary and health service ombudsman was warned by Monitor, now part of NHS Improvement, of concerns about her deputy as early as August 2015.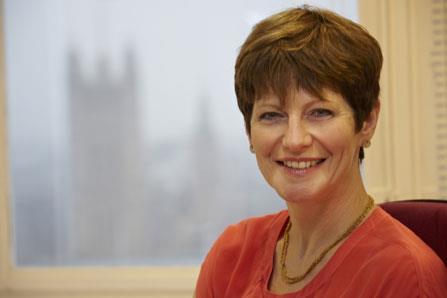 It wrote to her to say that deputy ombudsman Mick Martin had been named and criticised by an employment tribunal for his role as acting chair at Derbyshire Healthcare Foundation Trust, where former HR director Helen Marks was victimised for turning down the advances of then chair Alan Baines.
A month earlier Dame Julie had received a letter from Helen Marks, which included a copy of the tribunal judgement. Ms Marks received only a cursory response from Dame Julie with no action taken at the time. She was awarded £832,711 in compensation for unfair dismissal earlier this year.
After receiving Ms Marks' letter, Dame Julie had a meeting with Mr Martin, no record of which was made, but she told the review they did not go through the letter "point by point".
Dame Julie told Sir Alex her response had been "conditioned" by what Mr Martin had told her and, having not read the judgement, she believed "he had been part of the solution, not the problem".
She said she had not realised that the points in Mrs Marks' letter were drawn directly from the judgement – even though a copy of the judgement was included.
Sir Alex's report reveals Dame Julie only read the tribunal judgement after HSJ exposed Mr Martin's link with events at the trust in February – eight months after she was first alerted by Ms Marks and then by Monitor's letter a month later.
Dame Julie announced her resignation as ombudsman in July.
In his conclusion Sir Alex says: "In my view [Ms Marks'] letter should have raised alarm bells that independent advice was needed. The allegations reproduced in the letter are stark and deeply troubling about someone whose standing and integrity needed to be above reproach. The ombudsman herself accepted that with hindsight she should have ensured that the employment tribunal judgement was read and independent advice sought."
He adds: "Overall, I feel a reply simply noting the points Mrs Marks had made, with no further action, was an inadequate response. I accept that Mr Martin had painted a rather different picture. But – as she now accepts – she should have realised that the allegations raised questions about Mr Martin's suitability for his role as deputy ombudsman and, at a minimum, required further checking and external advice."
"The view that further investigation was needed is reinforced by the action following the publication of the Health Service Journal's articles in 2016. Then, the ombudsman read the employment tribunal judgment and immediately realised the need for external advice, which was quickly sought," the review says.
The review's final report, published on its website last week, also reveals:
Dame Julie told Sir Alex that she "could not remember what Mr Martin had told her at the time" of his interview for the role of Parliamentary and Health Service Ombudsman operations director in 2013 about events in Derbyshire, but if he had they "did not seem significant".
Mr Martin put forward Mr Baines as a referee when applying to work at the PHSO in September 2013. This was after Mr Baines had resigned from Derbyshire Healthcare following a meeting with Mr Martin about the harassment and bullying of Ms Marks. Mr Martin did not reveal Mr Baines' resignation to the PHSO.
Dame Julie told the review had she known about issues with Mr Baines being a referee, she would have asked questions, but "had not at that time realised the linkage".
Mr Martin also put forward Lee O'Bryan as a referee. They worked together at the Royal Mail and Mr O'Bryan was used by Mr Martin at the trust to carry out what the tribunal called a "woefully inadequate" investigation. Mr O'Bryan later became HR director at the trust.
In 2015, Mr O'Bryan was put forward by Mr Martin, following his promotion to managing director of the PHSO, for the role of director of operations. He did not disclose the Derbyshire Healthcare connection to the panel. Mr O'Bryan was offered the job but later withdrew his application. Sir Alex said this relationship should have been disclosed because Mr Martin knew the employment tribunal was underway.
Sir Alex said the structure of the PHSO "makes it awkward for the organisation to consider questions about the ombudsman's own performance or behaviour, and does not represent current thinking about good corporate governance".
He said changes needed to be made as part of the government's plan to reform the ombudsman service, including creating a statutory board. He also called for senior PHSO staff to be subject to a fit and proper person test, and checks on relationships between job applicants and referees.
A spokeswoman for the PHSO said the board fully accepted the findings of the review and actions had been taken to improve the way correspondence was handled and pre-employment checks were carried out.