Whistleblowers claim many PHSO complaint assessments were rebranded as investigations and varied in quality
PHSO staff said concerns were raised about changes and new targets but these were ignored
Behavioural competency framework meant staff could be marked "ineffective" for challenging new ideas
Hundreds of new investigations carried out by the NHS ombudsman are "relabelled" assessments and being carried out by staff who face "unachievable" targets in a "toxic environment", according to six whistleblowers who have spoken to HSJ.
The whistleblowers claimed Parliamentary and Health Service Ombudsman staff tried to warn that rebranding the assessment of complaints as investigations would affect quality and increase workload but they say this was ignored and tougher targets introduced. They said this meant quality of investigations declined.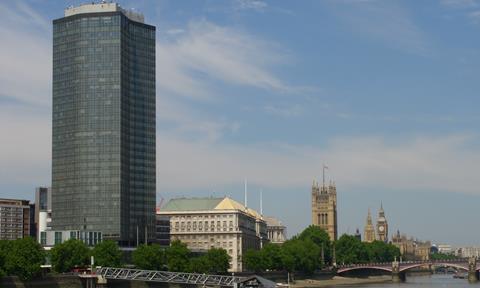 One of the whistleblowers also supplied HSJ with documents showing how a behavioural competency could result in them being called "ineffective" for displaying negative attitudes or challenging new ideas.
All six, who are a mix of current and former managers and investigators, spoke separately to HSJ but gave consistent accounts of the culture and problems within the service.
Following the changes in 2013 a backlog of investigations built up, reaching more than 1,500 by autumn 2015. HSJ has learned this is being tackled by 40 temporary agency staff. The PHSO said the backlog would be cleared by June.
One investigator said "what matters [to the PHSO] is the number of cases you close". Another investigator said: "I less and less think there is any value in people coming to us."
Another source said they would no longer recommend the PHSO "because I feel the quality of investigations is now so variable. The standard of investigation created by the current leadership is so inadequate it would be better to provide no service at all than to give service users false hope that their concerns will be meaningfully investigated."
The PHSO insisted it had quality control checks in place to ensure standards were being maintained.
A spokeswoman said: "We have heard from people who use our service and the organisations we investigate that we need to provide more investigations for more people, and to do so more quickly. We have dramatically changed our service in response to that feedback and have robust quality checks in place to ensure we make sound decisions."
In 2013 ombudsman Dame Julie Mellor promised a tenfold increase in the number of investigations but the whistleblowers said this was "just to please the [public administration and constitutional affairs] select committee", and what were previously assessments of complaints had simply been renamed as investigations. Approximately 80 assessors became investigators with little additional training, a source said.
A former assessor said: "[The increase in investigations] wasn't real. The actual work we were doing and producing was largely the same as we did before." Another said: "This tenfold increase in investigations is just a myth. It's the same work relabelled."
"Throughput" targets introduced last year meant investigators were responsible for 16 investigations at a time, with a requirement to close 65 per cent within 13 weeks. This was described as being impossible to achieve "without cutting corners" by one source.
Staff tried to raise concerns but one investigator said "managers were told they must not be seen to question the targets and ways of working". Another said the targets "became more and more unachievable if you cared at all about your integrity".
One of the whistleblowers supplied HSJ with documents showing how a behavioural competency, introduced for PHSO staff last year and linked to their annual appraisal and pay, could result in them being called "ineffective" for displaying negative attitudes or challenging new ideas.
The document said the competency was aimed at helping to "identify the types of behaviour PHSO wishes to promote" and cited possible transgressions such as having negative opinions or delaying decisions needed to progress work. Other negative indicators included not tolerating ambiguity and not taking new ideas seriously.
This was seen by the staff HSJ spoke to as an attempt to ensure compliance by managers and investigators following resistance to the renaming of complaints assessments as investigations. One said: "Staff became fearful that anything they said would be used against them."
An internal staff survey at the PHSO showed only 11 per cent of staff had confidence in the leadership and 6 per cent thought morale was good.
One investigator said: "People feel forced to leave because the morale is so poor. It's quite a toxic environment and a bullying culture developed last year after the behaviour competency was introduced."
Another said: "The greatest risk is of us getting it wrong and that being exposed because of cutting corners and no longer being interested in getting to the bottom of things."
The PHSO spokeswoman said: "We have been open and transparent about how we are implementing changes in our parliamentary scrutiny hearings. We recognise that some of these changes have been challenging for our staff and we continue to support them through this."
Dame Julie and deputy ombudsman Mick Martin, who is also PHSO managing director, have come under pressure to resign after Mr Martin was exposed for helping to cover up the sexual harassment of a former NHS director in his previous role at Derbyshire Healthcare Foundation Trust. Dame Julie was made aware of his behaviour last July.
Mr Martin took leave of absence earlier this month.
Two reviews are now underway into the actions of the organisation, the ombudsman and her deputy in response to the revelations of the cover up.
Exclusive: Whistleblowers expose 'toxic environment' at PHSO
1

Currently reading

Exclusive: Whistleblowers expose 'toxic environment' at PHSO

2