Experts from HSIB expert advisory group warn against "safe space" plans
DH consultation suggests extending legal protection for incident investigations to trusts
Experts fear the powers will be abused and could damage efforts to improve investigations
Government plans to extend a legal "safe space" to all NHS trusts investigating safety incidents are "dangerous" and "doomed to cause problems", according to experts who helped design the original policy.
Members of the expert advisory panel that suggested a safe space for the new Healthcare Safety Investigation Branch have said the government is going too far and the proposals could damage efforts to create a safety and learning culture.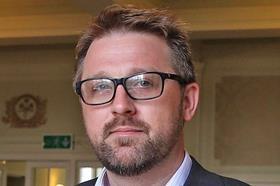 There are also fears the plans could make it easier for NHS organisations to target staff who raise concerns.
The Department of Health is consulting on plans to encourage staff to be open about incidents by creating a new legal requirement that information generated as part of a safety investigation will be kept confidential – in a "safe space" – and cannot be used by other organisations or families. The consultation closes on 16 December.
While the policy was designed for HSIB, the DH could extend the power to trusts, commissioners or organisations investigating incidents on their behalf.
Information could still be disclosed if ordered by the High Court or if it reveals evidence of a criminal offence or serious risk to patients.
Martin Bromiley, chair of safety organisation the Clinical Human Factors Group, said the new proposals were "dangerous". He said: "It will be mismanaged by trusts and the moment that happens it calls the whole process into question. HSIB can do the best job in the world but if safe space is abused outside of HSIB it will taint the whole thing. It is the wrong moment to do this. In 10 or 20 years maybe we can get there, but right now it is a step too far."
Mr Bromiley said the emphasis needed to be on improving leadership, behaviour and culture in local organisations. "We are going to create a disaster and pull the rug from underneath HSIB before it has even got started," he said.
Scott Morrish, whose son's death exposed systemic failings in the way the NHS investigated incidents, said the consultation was "a huge mistake".
Mr Morrish said: "It would be unthinkable to extend this to every trust. You can think of chief executives who would see this as a licence to carry on in the way they want to. It's just a bad idea.
"HSIB is the context for safe space. What [the DH has] done with the consultation is take that good concept out of context and dumped it in a context where it would be doomed to cause problems. It seems to me to be a way of scuppering HSIB and the idea of safe space… The concept of safe space is not in safe hands, and having fought for it for so long, that frightens me."
The consultation document says there are 30,000 serious incidents reported each year and following the Francis inquiry the government introduced a legal duty of candour to be open with families after these mistakes.
Peter Walsh, chief executive of Action Against Medical Accidents, warned the safe space plans put the duty at risk: "My main concern is that if it's adopted like the HSIB model it directly contradicts the duty of candour because it is saying that in a serious incident investigation trusts are going to have the discretion about whether they share information with a family. It doesn't stand up to any ethical scrutiny.
"The unintended consequences are very serious and far reaching. I can't see where the safe space actually protects employees from their trust. It is extremely worrying and would be a step back for patient safety and could actually incentivise a more secretive and closed culture."
Patient safety campaigner James Titcombe, who helped expose failings at University Hospitals of Morecambe Bay, said the government was right to look at improving local investigations but local training and expertise needed to be improved alongside tackling barriers to achieving a "just culture" – including reforming leadership, professional regulation and the litigation system.
He said: "When public confidence in these issues improves, having a legal basis that allows the NHS to carry out investigations that focus on system issues and improvement, within a safe space has huge potential to make patient care safer…
"What we have to avoid is families having multiple versions of the truth from safe space investigations, a civil litigation claim or a regulator like the [General Medical Council]. That is intolerable for families. There are real risks with this and if it's not trusted it is not going to work."
Last month the health secretary gave a commitment that plans for a safe space would not cut across the duty of candour or exclude families.
The Department of Health had not responded to HSJ in time for publication.