Expert advisers urged health secretary to make new investigation branch independent
They also called for all relevant information to be shared with patients and families
Government actions risk undermining "effectiveness and public confidence", says charity boss
The health secretary rejected the advice of safety experts who urged him to make the new Healthcare Safety Investigation Branch independent and to ensure information was shared with patients and families.
An expert group set up by the Department of Health to help design HSIB called for the body to be given independence through legislation, but instead it will be hosted by NHS Improvement.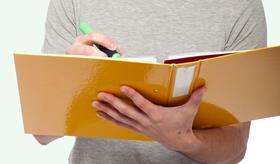 Concerns have also been raised that the information relevant to patients and families may not be shared with them.
A final report by the expert group was published by the DH on 12 May, more than a month after legal directions were issued to NHSI saying how HSIB should be established.
HSJ has learned three members of the expert group – Martin Bromiley, chair of the Clinical Human Factors Group; Scott Morrish, whose three year old son died from sepsis; and Nick Toff, director for clinical quality at Cambridge University Hospitals Foundation Trust – met with Mr Hunt last year to try and persuade him to establish HSIB as a statutory independent body. Their request was rejected.
Another key concern was the creation of a "safe space" for information used by HSIB as part of its investigations. The report makes clear the experts' view that all relevant information relating to patients or families "must" be shared with them.
However, the directions issued to NHSI said only that information "may" be shared. This would be at the discretion of the new chief investigator and in a way "consistent with the safe space principle".
Peter Walsh, chief executive of the charity Action Against Medical Accidents, who was an adviser to the expert group, said he believed the legal directions should be changed.
He said: "Our concern is that the effectiveness and public confidence in HSIB may be seriously undermined by this. It is a big mistake and a shame.
"The DH has been faced with deciding what is more important: patients knowing the full truth about what has happened to them or providing a safe space, and they have come down on the side of a safe space.
"It is a very worrying decision and cuts across the principles of the duty of candour. It is also worrying that you can have an expert group coming up with something they have consensus about on a core issue and for that advice to be rejected without even a discussion."
James Titcombe, a member of the group whose son Joshua died at the University Hospitals of Morecambe Bay FT, said: "The principle should be that families should always be provided with information that directly relates to their care or treatment in line with the duty of candour.
"At the end of the day it's about trust – those harmed have to trust that investigations will establish the truth and won't keep information about their care and treatment from them, and professionals have to trust that they can give information, express opinions and be completely open and honest without risking unjust consequences.
"In reality, the new body will need to build this trust through carrying out investigations and demonstrating these principles in practice."
Mr Bromiley said while he believed HSIB should be independent he accepted the "hybrid model" created by the DH.
He said the application of the safe space would be "left with the chief investigator as the final arbiter of what is shared with patients and what remains inadmissible. We believe this is the correct approach and would like to see a situation where the chief investigator uses the recommendations as a guiding principle."
A DH spokeswoman said: "We have worked closely with the expert advisory group to develop the HSIB. It will operate independently but will benefit from access to the ongoing learning being led by NHS Improvement.
"We will review these arrangements after a two year period to ensure that the interest of patients and their families are being met. Parliamentary committees will also be responsible for scrutinising the work of the HSIB to make sure it is acting impartially."
NHS to face new patient safety investigations from autumn
1

2

Currently reading

Hunt rejected expert advice on independence of safety branch