Evidence submitted to Healthcare Safety Investigation Branch could be protected to create a "safe space" for learning
Mike Durkin says HSIB will rely on NHS Improvement for "pay and rations"
HSIB will develop "exemplar model" of investigations for NHS organisations to follow locally
The new body to examine clinical errors in the NHS is expected to operate within a "safe space" with evidence protected to encourage the service to cooperate with investigations, it has emerged.
In an interview with HSJ, NHS England national patient safety director Mike Durkin said it was likely that only the final reports by the Healthcare Safety Investigation Branch, previously known as the Independent Patient Safety Investigation Service, would be published.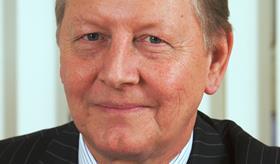 HSJ has learned this will mean evidence submitted to the investigations will be protected and would require a court order before being released. However, patients or families will be involved in the process and relevant information will be shared with them throughout.
The move is designed to create trust in the new organisation among patients and staff, as well as securing its position as a fact finding and learning service rather than a way to apportion blame.
Dr Durkin said a new chief investigator role will be created to lead HSIB from 1 April. He said the branch will rely on NHS Improvement for "pay and rations" but would have operational independence in how it conducted its work.
HSIB is expected to carry out around 30 investigations in its first year and will reject most unresolved historical cases, though Dr Durkin told HSJ the chief investigator would have full discretion.
The branch is being created after criticism of the NHS in both the Morecambe Bay and Mid Staffordshire inquiries, which found widespread failures to investigate and learn from clinical incidents. The Commons public administration select committee also recommended such a body should be created last year.
An expert panel will submit its final advice on how the branch will operate to the government this month. It had wanted HSIB to be completely independent of the NHS but health secretary Jeremy Hunt has rejected creating a new arm's length body.
Dr Durkin said the final decisions on how HSIB would operate were for the government. It would need to "earn its spurs" and win the confidence of the public, patients and NHS staff through its work, he added.
He said: "This is a unique opportunity for the NHS to lead the world in appropriate investigation of safety incidents where we can learn consistently without the fear of sanction. Sanction is for others to deal with. This is for learning and will be a great opportunity."
Dr Durkin said creating a "safe space" for investigations to be conducted was "crucial".
"Key to any investigation is the free and open exchange of the views of the participants within any incident," he said.
"This is about a recognition that when you are in a safety investigation and talking to an investigator and trying to understand what went wrong, you're talking in an environment where the prime aim is to learn and not to sanction, that is the key.
"If, during an investigation, it is recognised by the investigator that there has been an element of wilful neglect or misconduct there are other avenues for that to be taken up through the professional regulators."
Dr Durkin said HSIB would lay out the facts and show the "causality" behind an incident. He said the initial thinking and his own view was that only the final report from HSIB would be published, which he said was "crucial to creating the confidence that there will be a safe space".
Patients and families would be part of the HSIB investigation process, he said. "The patient or the family that has been bereaved needs to be at the core of the investigation. They know what happened and need to be at the centre and not on the periphery, which is what happens now."
He added: "For it to be a credible organisation it needs to be a learning one itself and not take on too much too soon and do whatever it does really well. For me that means it will do a small number of investigations in its first year and grow its capability as the need is demonstrated."
Dr Durkin said he hoped HSIB would help to "professionalise" local investigation processes through an "exemplar model", which would be set out as one of the branch's first tasks.
He said: "Within that exemplar model you could demonstrate the processes and skills required and also the outcomes to you'd be aspiring to."
He said HSIB could help instil "trust, honesty and respect" in the local investigation process, which "often breaks down".
He added: "I have listened to many families and staff who say the current method isn't as good as it can be. Staff are equally involved in incidents and they want to learn and want the system to learn around them.
"We want to become a learning system and this is going to be a key element to help support that process even further."