New Mental Health Network chair highlights "disconnect" between national and local commissioning
Stresses that pledge of £1bn for mental health by 2020 follows £600m funding decrease in recent years
Mental health sector will not get extra funding in 2017-18 and CCGs' investment is an "empty promise"
The mental health sector and NHS England are "in danger of operating in parallel universes" because of the disconnect between national policies on commissioning models, the new chair of the Mental Health Network has told HSJ.
Bev Humphrey, who is also chief executive of the Greater Manchester West Mental Health Foundation Trust, said plans by NHS England to devolve more tertiary specialist commissioning to local areas was a welcome opportunity for the sector. However, she questioned how this would sit alongside national tenders for services such as tier four child and adolescent mental health services.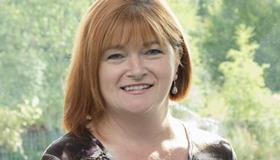 She warned that the mental health taskforce recommendation of an extra £1bn spending for mental health from 2020 needed to be seen against the backdrop of £600m cuts to the sector in recent years.
She said mental health providers were mature about the financial crisis in the NHS and accepted the sector would not receive funding from this year's £3.8bn transformation fund, but there remains a lack of transparency around commissioners' investment in mental health despite clear instructions in the planning guidance.
Ms Humphrey was appointed chair of the MHN, which represents NHS and independent mental health providers, following the retirement of former chair and South West Yorkshire Partnership Foundation Trust chief executive Steven Michael.
She described how the commissioning of specialist services such as CAMHS, forensic services, prison services and perinatal mental health "has become so dislocated in how they are commissioned and how they are provided" because of the split in commissioning responsibility between NHS England and CCGs.
NHS England has appointed former Oxleas Foundation Trust chief executive Stephen Firn to oversee the development of a selection process to identify the first tranche of areas capable of taking on tertiary services commissioning.
Ms Humphrey, who joined the NHS in 1983, said mental health providers saw this as a positive change but added that national procurements were still going ahead: "I just think we all need to collectively hold hands and ask who is doing what with whom.
"That is a conversation I will be having with Stephen Firn very quickly and one we are feeding back up the line to Simon Stevens. We are in danger of operating in parallel universes really."
She said there was an urgency to address the issues, adding: "There is a lot of good intent and good will to do this differently and we just need to capture that before we go 100 miles an hour in the wrong direction.
"I speak as a chief executive who runs some tier four services but also speaking to some of my peers across the network there is a genuine belief that the procurement of tier four services in disconnection from tiers two and three is a mistake and we will just end up relying on more bed based services when we should be looking more innovatively at the whole pathway."
On funding she said: "We understand the financial crisis, we are mature and we recognise we are not going to get a lot of new money out of the transformation fund in the coming year but the issue around CCGs being guided for the second year to commit at least the level of their growth as additional investment in mental health feels like a very empty promise because we know it didn't come to fruition last year and many of our members are not expecting that to be honoured in the coming year either.
"There is a real lack of transparency around how any money is being used. We have already lost a significant amount of expenditure in the mental health sector. While the taskforce report promise of a £1bn by 2020 is great, even if we get that £1bn back, in the last Parliament we lost £600m. We are going to have to be very innovative as providers but there does need to be recognition we have lost significantly as have our local authority colleagues."
Ms Humphrey said the mental health sector had solutions that were proven to work, which would help alleviate pressure on A&E departments and police services, but they required strategic investment.
On payment system reform in mental health she said most providers were now clustering their activity and providing data to commissioners on service quality. "How you connect that data to a payment system continues to elude the system I think, and particularly as we move more and more into integration with social care and physical community services," she added.
She said the world had moved on from a tariff based payment system, which had proven to be a mistake in the acute sector.
"For mental health what we should be looking at is a much more sophisticated provision of data, openness and proving the quality and efficiency of services and I think the data is mostly available to do that. We should get away from any idea of a piecemeal payment system and provide some security in the system. That security has allowed us to do significant redesign and closed beds and move services into the community in a way that the acute sector hasn't managed."