NICE approves plans to defer treatment implementation if the cost per year is higher than £20m in any of the first three years of implemention
Consultation responses warn that this could lead to treatment access "inequity" especially for those with rare diseases
New "light touch" fast-track appraisal method also to be introduced for cheaper treatments
Today the National Institute for Health and Care Excellence has confirmed it will go ahead next month with controversial plans to assess new treatments based on affordability.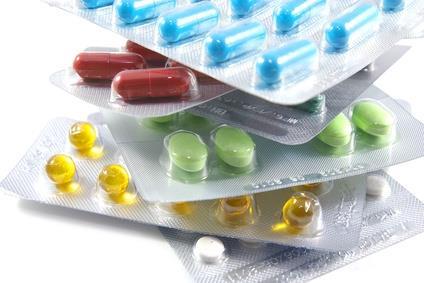 In a NICE board meeting today, members approved the plan to allow NHS England to postpone implementation of new treatments if annual spending on them is expected to breach £20m in any of the first three years of implementation.
From 1 April, NHS England can now ask NICE to delaying its approval for access to new treatments by up to three years. NICE plans said: "In exceptional circumstances, a longer period may be considered."
It is a major departure from the fundamental role of the organisation so far, which has been to look only at treatments' cost effectiveness, rather than their overall cost or whether the NHS can afford them.
The plans were approved after a two month consultation period that ended in January which saw almost half of the 150 respondents, which included patient groups, pharma companies and clinical commissioning groups, disagree with the decision to both bring in the threshold.
In its response to the consultation NICE said it was approving the plans as "no alternative solutions, which would provide NHS England with the facility we consider it urgently needs to manage significant in year demands on its budget, have been put forward".
It however recognised that the new proposals may create "patient inequity" in access to new treatments giving the examples of those with rare diseases or those receiving curative treatments such as gene therapy, where high short term investments can deliver long term benefits. It also said that it has been "warned" in consultation responses that the new financial test could have "a potentially disproportionate impact on first to market products [which] looks to be at odds with the ambition for England to remain an attractive launch market for innovative products; as set out in the accelerated access review".
A "budget impact test" will now be carried out by NICE as part of all treatment appraisals. NHS England has the opportunity, based on that, to request NICE approval to delay treatment implementation. NICE has laid out new criteria that NHS England must prove before a request can be granted. These include the exhaustion of "all reasonable opportunities for commercial discussions", the "severity" of the condition the treatment is aimed at and the need for a commissioning policy to allow "appropriate access to the technology" during the funding variation period. NICE will review the policy after three years.
The NICE board also approved measures today to fast-track treatment appraisals if they are likely to have a "cost per extra year of quality-adjusted life of under £10,000". These treatments will be subject to "lighter touch [appraisal] methods and a shorter process", with patients also able to access the fast tracked treatments 30 days after NICE approval rather than the usual 90 days. It has said it will consider extending this fast-track process to other treatments in future.
The pharma industry body, the Association of the British Pharmaceutical Industry, has strongly criticised NICE's decisions.
Its chief executive Mike Thompson said in a statement: "Today's proposals from NICE/NHS England break the Conservative Party's 2015 manifesto promise to speed up the introduction of cost-effective medicines into the NHS.
"No other area of the NHS has the same high levels of scrutiny as medicines. These new plans will prevent patients from receiving NICE approved, cost-effective medicines, undermining their basic rights under the NHS constitution.
"Thousands of patients will wait longer for treatment for conditions like heart disease, cancers and diabetes while medicines which stand to benefit the most people are caught up in the system. If the NHS became more effective in its planning it could manage the introduction of new medicines in a coherent way…
"Just as the government has today announced it will not break its manifesto promise on national insurance, we ask that it also withdraws plans to break its manifesto promise to NHS patients."
Meanwhile, NICE also decided, that in a change from the consultation proposals for its highly specialised technologies programme, it would approve funding for treatments for those with very rare conditions up to a maximum of £300,000 per additional quality adjusted life year, instead of the initially proposed £100,000. To secure the maximum funding the treatment must have "significant QALY benefits". In addition, the opportunity for people to seek alternative funding under NHS England's existing route - its clinical prioritisation group - will be more restricted.
NICE chief executive Sir Andrew Dillon said: "We believe these and the other changes that have now been approved will enhance our ability to optimise access to innovative treatments in the light of the significant financial challenge facing the NHS."