David Cameron reveals initial spending commitments ahead of mental health taskforce report
Priorities include young people, mothers, A&E and community mental health patients
Announcement does not include any new money for mental health services
David Cameron has spelled out £1bn of spending priorities on mental health services in a major speech today.
However, the Department of Health confirmed to HSJ the investment was not new money but that the prime minister was making clear which areas and services would receive funding, in line with expected recommendations from NHS England's mental health taskforce.
His announcements included:
£290m to provide specialist care to 30,000 more women before and after birth. This could include perinatal classes, new community perinatal teams and more beds in mother and baby units.
He re-announced plans for new waiting time targets for teenagers with eating disorders from 2017-18 and people experiencing psychosis from April 2016.
£247m for mental health liaison psychiatry services over the next five years in accident and emergency departments where mental health patients are three times more likely to attend.
More than £400m to provide 24/7 community mental health services through crisis resolution and home treatment teams. This could include 24 hour availability and intensive contact in the community, with visits twice daily if needed.
NHS England's mental health taskforce, chaired by Mind chief executive Paul Farmer, is expected to be published in coming weeks and will set out a five year vision for mental health services. The government has promised more investment and service expansion when the final report is made public.
Chancellor George Osborne announced an additional £600m funding for mental health in last year's spending review, on top of previous announcements of £150m for young people with eating disorders and £1.25bn for perinatal and children and young people's mental health.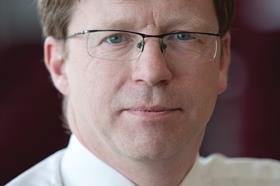 There has been concern in recent years over funding cuts to mental health services from clinical commissioning groups as demand has increased leading to reductions in bed numbers and a large number of out of area placements.
Mr Farmer said: "The prime minister rightly recognises some key priorities that have been identified by the mental health taskforce, which will soon be publishing its full report. Children and young people, pregnant women and new mums, and those in crisis urgently need better services and support. But it doesn't stop there. The taskforce will be setting out the road map for the next five years, a transformational plan that will require a commitment at every level, from government right through to every local community."
President of the Royal College of Psychiatrists, Professor Sir Simon Wessely, said: "Put simply, more money means fewer problems. Fewer lives impacted by illness, fewer families existing rather than living, fewer constraints on the care provided."