Three websites providing reviews of care homes agree to improve practices after CMA highlights concerns with online review sector
Two of the sites are CQC "review partners" which share feedback with the regulator
Changes also apply to other NHS review sites
Websites which provide online reviews of NHS and care services will "improve their practices" after a Competition and Markets Authority review highlighted concerns.
Two of the sites investigated are official Care Quality Commission "review partners", which share the feedback they get with the regulator to help it monitor care and plan inspections.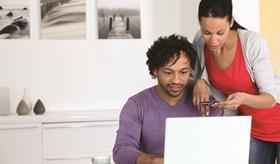 In June, the CMA published a report highlighting a number of concerns with the online review sector. These included the potential for sites to stop negative reviews from being published, sites not checking reviews rigorously enough, and key information being withheld from users.
Last month the CMA announced that three care home review sites – Carehome.co.uk, Care Opinion and Most Recommended Care – had "agreed to improve their practices".
Carehome.co.uk and Care Opinion had previously given care homes the option to restrict publication of reviews. Under their agreements with the CMA they will no longer offer care homes this automatic right.
Both of them have sister sites (called Patient Opinion and a series of "Most Recommended" websites) that provide feedback on NHS services and the changes will also apply to these sites.
Most Recommended Care agreed to subject all reviews to the same checks, to flag up on its website the commercial relationships it has with care homes and to ensure "customer testimonials" received directly from clients are "clearly distinguished" from user reviews.
Care Opinion and Most Recommended Care are CQC review partners. They share their reviews with the regulator to help it to decide when, where and what to inspect.
A CQC spokeswoman told HSJ the terms it has with review partners include that they must accept "reviews and/or ratings of CQC regulated services from the public and must take both good and bad reviews, not just testimonials".
She said the CQC would incorporate the CMA's recommendations into the "information sharing agreements" it has with review partners, and that all of the partners had been contacted to formalise this.
James Munroe, chief executive of Care Opinion, said the site had previously given providers the right to prevent publication to protect the site from being the "object of legal action".
Philip Molden, operations director at Most Recommended Care, said working with the CMA had be a "very productive experience", which had "helped us to improve upon our existing practices".
A spokeswoman from Carehome.co.uk said it had "welcomed discussions with the CMA" and "engaged willingly with the work they have been undertaking".