Joint consultation does not commit to combing CQC ratings of quality and efficiency, despite previous expectations
Use of resources assessment metrics included in the document are for "illustrative purposes"
Liquidity, agency spending, cancelled operations and staff turnover "likely" to be included in trust assessment
NHS regulators have yet to decide on key aspects of how they will assess trusts' use of resources, or whether to include their findings in provider's overall inspection ratings.
The Care Quality Commission and NHS Improvement yesterday published a joint consultation on how to align an annual assessment of a trust's use of resources and leadership capability across the two regulators. However, the document leaves a number of questions unresolved.
The consultation said it has not been decided which data metrics the CQC should use to assess the use of resources, nor if it still intends "to combine the quality and use of resources ratings within the CQC's overall trust level ratings".
The consultation now says:
"If" it were to combine efficiency and quality into a single overall rating there are different ways in which this "could" be achieved.
It makes two suggestions on how to aggregate the ratings but does not provide a timeline for the further consultation it recommends.
The data metrics outlined in the consultation for assessing efficiency are for "illustrative purposes and are not the final shortlist".
The CQC intends to include all the resources metrics used in NHSI's single oversight framework and a number of "additional productivity metrics", despite CQC previously saying these metrics would not be "suitable" for it to use

.

Robust data is yet to be developed to allow the use of resources to be assessed in specialist acute, ambulance, mental health and community services.
There have been concerns about how to combine the efficiency and quality assessments into a single rating.
Sir Mike Richards, CQC's chief inspector hospitals, has in recent months said neither quality nor efficiency would "trump the other". However, when challenged on how a single rating would be determined if a trust was found to significantly diverge on these two areas, he said: "If I had the right answer for you now, I would give it to you."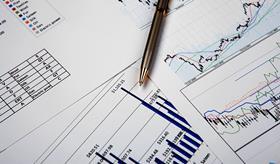 The consultation said use of resources could be added in as a sixth domain in CQC inspections, which could then be combined into a single trust rating. Alternatively, it suggested an overall rating could combine use of resources, leadership (CQC's well led domain) and safety (aggregating CQC's safe, effective, care and responsive domains). It added: "We will consult on proposals for this at a later date".
Both regulators have agreed to assess efficiency based on how a trust is maximising operational productivity and patient benefit, and ensuring efficient use of staff and management of financial resources. However, they have not agreed defined metrics to base its assessment on. The consultation said they are "working through the current shortlist of metrics testing data quality, timeliness and definitions to ensure they are credible and robust". The methodology will be "finalised following testing in 2017".
The metrics "likely to form a core part" of an efficiency rating include agency spending, liquidity, emergency readmissions, cancelled operations and proportion of beds occupied by people with an average length of stay of over seven days. Vacancy and staff turnover rates, sickness absence, estates cost per square metre and pharmacy costs will also be assessed. However, the consultation said these metrics "are for illustrative purposes and are not the final shortlist, as we expect this will change and improve as further data becomes available".
Although NHS Improvement will assess how trusts are using resources, the CQC will continue to have the power to provide ratings of trusts. NHS Improvement will recommend a rating to the CQC but "all final judgements" will remain with CQC. The consultation said: "In the event that CQC does not agree with NHS Improvement's recommendation regarding the rating, we will set out a process for discussion between the two organisations."
The assessment will only apply to non-specialist acute trusts due to a lack of robust productivity data and it will not assess the use of resources relating to non-acute activity in acute trusts "at this stage".
The consultation also outlined how the CQC and NHS Improvement will align its assessment of trust leadership. They will consider three new themes during the assessment: whether leadership is effective and inclusive; robust governance of finance and resources; and how it supports system leadership across the local health economy such as through engagement with STPs.
The consultation said: "The new well led framework will not replace these individual policies and procedures, but will ensure they are consistent". It added that NHS Improvement is working with NHS England to ensure "our views of good leadership and governance are aligned across commissioners and providers".
The consultation said the regulators "plan to test the options for the assessment of use of resources and well led with a number of trusts in quarter four 2016-17". A period of "extended piloting" will last until at least April 2017.