Health service regulators will not be merged or restructured before the end of the current parliament in 2020, Jeremy Hunt has told HSJ.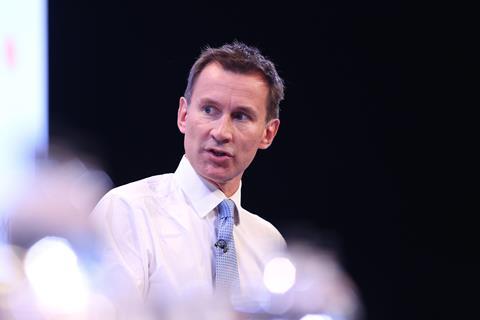 Mr Hunt said he would not consider merging the Care Quality Commission with any other body and the future of NHS England and NHS Improvement would be determined after the sustainability and transformation plan process had run its course.
Earlier this month, Dame Julie Moore, chief executive of University Hospitals of Birmingham and Heart of England foundation trusts, said she believed the CQC should be merged with NHS Improvement to create one regulator.
Asked for his view, the health secretary said: "Julie is an inspirational leader and does a fantastic job. No one knows more than her how to run a hospital to a very high standard and also turnaround hospitals in difficulty; she is always worth listening to.
"The lesson of Mid Staffs was that the CQC was compromised when it was responsible for both deciding whether a trust was delivering safe care and improving the safety of that care at the same time. What you need is a CQC that is wholly independent in telling us how we are doing without fear or favour."
However, Mr Hunt did not rule out reform to NHS Improvement and NHS England in future.
He said: "My view about all these structural changes is that we had our fill in 2012 and I don't think anyone wants any big structural change now, but that is not to say anything is set in aspic.
"We have the STP process that is just starting and I think there may well come a moment at the end of this parliament where we look at the progress of STPs and the need for the NHS to move in every part of the country to some version of an accountable care organisation, and we then look at the legislative structures that we need to underpin that.
"I think it would be a mistake to try and predict that now. We should do our very best to make things work under current structures and then I think we will be in a much better position to make those judgements toward the end of this parliament."
Regulators will not merge before 2020, says Hunt
1

Currently reading

Regulators will not merge before 2020, says Hunt

2

3