Proportion of trust income to be dependent on adopting new national early warning score
NHS England considering using CQUIN to encourage rollout of new system
Expert says NEWS2 has "the potential to save more lives in the NHS than any other intervention we have done in the last 20 years"
NHS hospitals will have a proportion of their income tied to the adoption of a new national early warning score, which could help save thousands of lives, HSJ has learned.
NHS England is considering using a national commissioning for quality and innovation target to ensure the rollout of "NEWS2" – an updated version of an early warning system created in 2012 – to the whole NHS.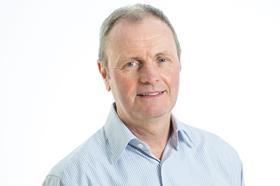 If trusts fail to adopt the system after April 2019 they could lose a percentage of their income.
Plans are being finalised but NHS England sources told HSJ that CQUIN is seen as a key lever to drive adoption of the new system. It will replace the existing early warning score, which has been taken up by more than 70 per cent of trusts since 2012.
The new score, developed by clinicians at the Royal College of Physicians, works by aggregating the results of six vital sign observations such as respiratory rate, oxygen saturation, pulse rate and consciousness.
It has been proven to help identify deteriorating patients much earlier, allowing earlier interventions that can prevent serious complications, admissions to intensive care and deaths. The updated version was launched before Christmas and approved by NHS England for national rollout.
Bryan Williams, who helped develop the tool, said it was vital that all trusts were using the same tools, adding that he believed thousands of lives could be saved.
He said: "The reason we developed NEWS was because we recognised the ability to detect and respond quickly to seriously ill patients was not as good as it should be. From the outset, I always felt standardisation was more important than anything else. It creates a common language… You can't get that if you are using different systems as they will be calibrated at different levels of sensitivity.
"Not only do you find some trusts are using a different system to NEWS, in some trusts they are using different systems in the same trust on different wards. I saw this in my own routine practise. Multiple systems is quite frankly dangerous, in my view."
Professor Williams, a consultant at University College Hospital in London, said the message to trusts was that the benefits of standardising NEWS2 across the NHS "will supersede any incremental value of using a separate tool they have developed themselves in their own hospital".
He added: "Trusts now have the opportunity of using a validated proven system that reduces mortality of acutely ill patients, potentially reduces bed days in hospital and greatly increases the outcome opportunity for patients attending their hospital. Why would they not take that opportunity?
"This has the potential to save more lives in the NHS than any other intervention we have done in the last 20 years."
The CQUIN system was introduced in 2009 to make provider trusts' income conditional on improvement in specific areas. Recent CQUIN payments have been linked to action on sepsis and acute kidney injury.
NEWS2 includes new measurements around oxygen saturation, recognising delirium and identifying sepsis earlier.
Since being developed by the RCP, the system has been adopted around the world and has been proven successful in more than 50 clinical publications.
Professor Williams said training for staff should be made mandatory to improve action when staff recorded a high score for their patients. He said: "This is about the more efficient deployment of resources. If you have 30 patients on a ward and two of them are starting to deteriorate, you want your resources deployed to those two patients because timely intervention will prevent them being admitted to intensive care and staying in hospital days longer than they need to be.
"You can make better use of the resources you have available and improve efficiency. This is the golden thread that runs through this, but it does require training."
Downloads
PDF, Size 2.46 mb

PDF, Size 0.14 mb