NHS Improvement consulting on single performance framework for foundation trusts and non-FTs
Agency spending among proposed measures in finance and governance categories
Trusts would be banded into four grades
NHS Improvement is consulting on a new performance framework that would see foundation trusts and NHS trusts subject to the same rules.
The regulator – formed in April from Monitor, which regulated foundation trusts, and the NHS Trust Development Authority, which regulated NHS trusts – released a consultation paper on the single oversight framework on Tuesday.
If the current proposals are adopted then all NHS trusts will be graded on a four point scale as an organisation with:
no concerns;
emerging concerns/minor issues;
serious issues; or
critical issues.
The consultation document proposes a lighter regulatory burden for trusts in the best category. Those with serious or critical issues will get "mandated support".
Trusts would be assessed against performance, governance and finance criteria to determine which category they were placed in.
Proposed finance measures include a trust's distance from its control total or financial plan, agency staff spending, and cost per weighted activity unit – an efficiency metric developed by the Carter review team.
Agency spending will also count towards the regulator's assessment of a trust's governance, alongside staff and patient surveys, and the Care Quality Commission's "well led" assessments.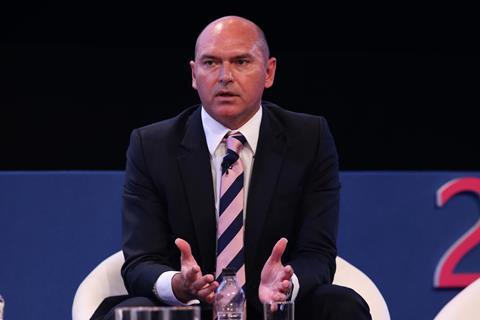 It is not clear if any practical difference remains between foundation trusts and NHS trusts, though there is still different legislation covering FTs, including the role of governors.
NHS Improvement chief executive Jim Mackey said: "The framework we are consulting on will shift the emphasis away from regulation and performance management and towards identifying how we can best help providers make the improvements they want to make for patients.
"Given the challenges the NHS faces, it is important that all national bodies work together – which is why we've been working alongside the Care Quality Commission and NHS England in developing this framework."
The consultation closes on 4 August.
NHS Providers head of policy Miriam Deakin said: "NHS Improvement's new single oversight framework is significant for all NHS providers. It marks a shift in the new organisation's approach by introducing one integrated framework for NHS trusts and foundations trusts and offers real potential to align regulation with the CQC, and to ignite and support a movement of sector led improvement.
"The operation of the new framework will be central in maintaining NHS Improvement's reputation with the sector, and in building trust in the objectivity and consistency of its judgements. We welcome the greater emphasis on improvement and tailored and voluntary support however, it is important that all trusts are judged objectively against clear criteria and we are keen to follow how the statutory duties of Monitor and the TDA translate into practice in this fresh approach."
Exclusive: Paybills and planned care targeted in huge savings drive
1

2

Currently reading

Trusts could be graded on agency spend in new performance framework

3