Inspection report sets out failings by Portsmouth Hospitals Trust
Trust's new chief executive says report makes "difficult reading"
Alison Tong appointed as improvement director
Inspectors have highlighted a string of failings at Portsmouth Hospitals Trust, including two patients who should have been placed on specialist wards dying after staff failed to recognise their needs.
Six conditions have been placed on the trust's registration following an inspection into its medical and urgent and emergency care by the Care Quality Commission.
The report was described as "sobering" by NHS Improvement, which has appointed Alison Tong as the trust's improvement director.
New chief executive Mark Cubbon, who has only been in the position for four weeks, said the report "made difficult reading".
The CQC highlighted failings including:
The trust was not addressing the concerns regarding the acute medical pathway in a "timely or effective way".
An apparent "disconnect" between the board and ward level.
Concerns that emergency department medical staff were working outside the scope of their clinical skills and competencies.
Breaches of the four hour and 12 hour A&E targets appeared to be "normalised".
CQC chief inspector of hospitals Professor Ted Baker said there was a "distinct lack of management oversight" and the board appeared to have "no real understanding" of what was happening on the wards.
The CQC's report comes after HSJ revealed the trust may have put thousands of patients at risk of clinical harm through poor management of its elective waiting lists.
The focused inspection was carried out on 10-11 May and followed an unannounced inspection in February of the trust's emergency medical pathway, which highlighted concerns regarding "culture, governance and leadership".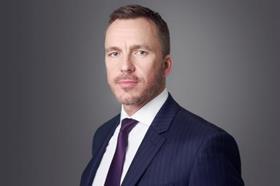 In the latest report, published today, the CQC said some doctors had refused to take part in the implementation of a new medical model for acute care, which was supposed to launch on 8 May. This meant emergency department staff were left treating acute medical patients for "extended periods of time".
The CQC criticised the trust for not having mitigations in place in case the model failed. In addition, inspectors said the trust did not tell stakeholders the launch had failed and extra support was needed.
The model will be implemented next month.
The trust has long grappled with poor A&E performance and in the spring recorded the highest number of 12 hour breaches – known as trolley waits – in England.
The CQC highlighted several serious incidents that occurred at the trust, including one in which two patients died "due to staff not recognising their specialist needs". The patients had been placed on wards that did not cater for their specialist condition, the report said.
Other incidents revealed failures to look after emergency department patients presenting with mental health conditions, with one patient recorded at risk of suicide but who was identified as fit to leave the department.
There were also examples of staff administering medicines "covertly" amid a lack of evidence that "appropriate plans of care were in place for patients who required chemical or physical restraint".
The CQC also found there was a "culture of specialism" and that "main district hospital areas such as general medicine were forgotten".
Trust staff told the CQC they felt the culture in the cancer pathology laboratory was "corrupt – not open and transparent", and there was a culture of "covering things up" and discouraging staff from speaking out.
Inspectors said a review of the minutes of board meetings showed there was "little recorded challenge" by the non-executive directors, whose backgrounds were mostly unrelated to healthcare.
The safety element of the hospital's medical care and urgent and emergency care was rated inadequate in both services, while medical care was rated inadequate overall.
Urgent and emergency care was rated as requires improvement overall. The six conditions placed on the trust's registration involve making sure patients are safe during busy spells in the emergency department and improving the care for patients presenting with mental illness.
Mr Cubbon said: "Since the inspections in February and May, the trust has made some significant and important changes, including strengthening the joint working of our doctors and nurses in the emergency department, urgent and medical services.
"We have also seen very significant improvements for vulnerable patients including those who have mental health issues. We have early risk assessments in our emergency department, a mental health liaison team working much more closely together, and much stronger cross-organisation working with colleagues from partnership organisations."
Source
CQC report and statements; NHSI and trust statements; HSJ interview
Source date
23 August 2017
'Sobering' CQC report exposes multiple failings at hospital trust
1

Currently reading

'Sobering' CQC report exposes multiple failings at hospital trust

2