GP "super partnership" in Birmingham expected to register with CQC as "single entity"
CQC says single registration for large scale GP providers will be discussed in consultation in spring
A "super partnership" based in Birmingham expects to become one of the first large scale GP providers to register as a "single entity".
Mark Newbold, managing director of Our Health Partnership, said his "super partnership" is due to be a "newly registered single entity with 30 registered locations", on a podcast with think tank Ockham Healthcare.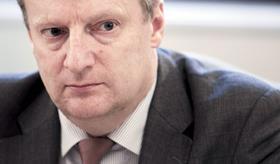 HSJ is not aware there are currently any "at scale" GP providers registered as a single organisation with the Care Quality Commission, rather than by individual practice.
The CQC was not able to confirm whether Our Health would be one of the first at scale GP providers to be registered this way, but a spokesman said: "Given the changing environment in primary care with new care models there are many variations of model that are submitting registration applications."
The regulator confirmed this new type of registration – partnerships registered as single entities – will be covered in its March consultation on how primary medical services and adult social care will be regulated in future.
Our Health is one of the biggest GP partnerships in England with 33 practices covering a population of 285,000. All practices within the partnership have retained ownership of their own GMS contracts.
Dr Newbold said: "The CQC are telling us that once we've got our monitoring system in place, essentially Our Health Partnership will self-declare, which will mean much less inspection visits for our practices as long as the data suggests that things are going along well there.
"What we're planning to do with the accumulated savings, we will use that to appoint a quality officer so that will be the beginnings of a quality team to both collate data and do the monitoring function."
The CQC did not say whether Our Health would be able to "self-declare" but said more information on this matter will be available in its consultation.
In December, HSJ reported that the CQC hopes to move to a less comprehensive inspection regime and will begin to ask providers to "set out their view" of the quality of their services before deciding whether to inspect.
When asked whether the appointment of a quality lead would be a requirement for GP providers to be registered as a single entity, the CQC spokesman said: "The CQC does not specify what organisational structure needs to be in place. We will assess if the provider and service is safe, effective, caring, responsive and well led. How providers ensure this is a matter for them."
Dr Newbold also said Our Health is in talks with "a dozen" GP practices from outside the Birmingham area "with a view to [them] joining in the new financial year".