NHS funding to community pharmacies is set to be reduced by 6 per cent in cash terms next year, the Department of Health has announced.
The £170m reduction in 2016-17, which may be followed by further cuts in subsequent years, is part of work to reduce health service spending by means other than imposing efficiency requirements on NHS provider trusts. It will be subject to consultation over the next three months.
The DH pointed out that in many cases community pharmacies were clustered closely together. It is expected some will close as a result of funding reductions. Officials also highlighted the potential for digital remote ordering of medicines and centralised processing, which it said it would support with legal changes.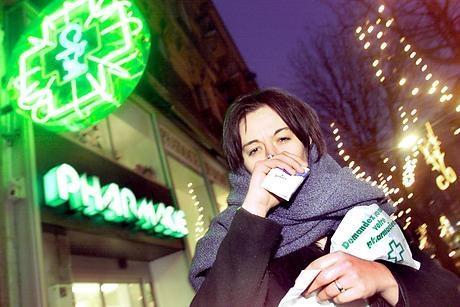 A DH letter today said: "As well as providing more effective patient and public friendly services, community pharmacy also has to play its part in delivering the efficiencies required by the government's recently published spending review and to support the need for greater efficiency and productivity as outlined in the Five Year Forward View.
"This will involve reductions in NHS funding for community pharmacies in England. For 2015-16, the funding commitment for pharmacies in England is £2.8bn under the community pharmacy contractual framework (essential and advanced services).
"In 2016-17 this funding will be no higher than £2.63bn. We anticipate that the funding reductions will take effect from October 2016, giving community pharmacies time to prepare for this change."
It said: "The government believes those efficiencies can be made within community pharmacy without comprising the quality of services or public access to them. In some parts of the country there are more pharmacies than are necessary to maintain good access. 40 per cent of pharmacies are in a cluster where there are three or more pharmacies within ten minutes' walk.
"The development of large-scale automated dispensing, such as 'hub and spoke' arrangements, also provides opportunities for efficiencies. We want to work with pharmacy bodies and patient groups on how we can best maintain patient and public access whilst pursuing these efficiencies."
The hub and spoke approach entails assembly, labelling and dispensing of drugs taking place in a centralised 'hub', then being sent on to spoke sites, such as pharmacies.
The letter was sent from DH director general for innovation, growth and technology Will Cavendish and chief pharmaceutical officer Keith Ridge, to Pharmaceutical Services Negotiating Committee chief executive Sue Sharpe.
In it the DH said it would also "consult on how best to drive new models of ordering prescriptions and collecting dispensed medicines".
"The online journey for patients remains slow and awkward and we want patients to be offered more choice about how they access their medicines and advice. In future, patients should be able to choose to order their prescriptions online and have them delivered to their home if they wish, or to 'click and collect' if they prefer," the letter says. "We will also be looking at steps to encourage the optimisation of prescription duration, balancing clinical need, patient safety avoidance of medicine waste and greater convenience for patients."
The letter states: "The department will separately consult on changing the Human Medicines Regulations 2012 (HMR 2012) to allow all pharmacies to access the efficiency created by 'hub and spoke' dispensing, with the aim of making this legislative change by October 2016."