Former BMA GP committee negotiator, who is still a member, calls for "revolt" if the CQC hikes fees
Peter Holden proposes paying regulator "this year's fees plus 1 per cent"
The CQC is consulting on a sevenfold increase in GP fees
A former British Medical Association negotiator has called for GPs to "revolt" if the Care Quality Commission implements a proposed sevenfold increase in fees, by refusing to pay the higher charges.
Peter Holden, a former negotiator for the BMA's GP committee, said the time had come for "civil disobedience". Dr Holden is still a member of the committee and the BMA council.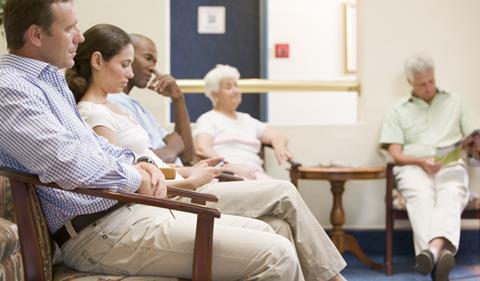 Earlier this month the CQC published a consultation document proposing a sevenfold increase in GP fees over a two or four year period.
The CQC said it had been forced into the course of action because of the government's policy that all regulators should charge fees which cover the full costs of their "chargeable activities".
Dr Holden told HSJ the proposals were "outrageous" and amounted to a "tax on individual GPs' pay".
"This comes out of my take home pay – straightaway for me this is a £130 a month pay cut," he said.
Dr Holden said he would "lead a revolt" against the plans and had already contacted fellow GPs urging them not to pay any increase in fees.
"I've already made the suggestion as to what [GPs] should do… we will offer this year's fees plus 1 per cent, because that's all the government has put on the contract, and say come and inspect us.
"They will turn round to us and say 'you haven't paid the fees so you're not registered so you're breaking the law'.
"What are they going to do if 10,000 of us do that? If I owe the bank £10,000 I've got a problem. If 10,000 practices owe the bank £10,000, the bank's got a problem."
"Technically it's illegal for me to propose it on several fronts. But actually what are they going to do? They can't sack us all."
Dr Holden said he did not object to being inspected by the CQC. His practice, the Imperial Road Surgery in Matlock, Derbyshire, was rated "outstanding" by the regulator in January.
However, he said the proposed fee increase would add to existing pressure on GPs and was "another nail in the coffin of general practice", which should be resisted through "some civil disobedience".
When the CQC unveiled its fee options, GP committe chair Chaand Nagpaul said it would "robustly challenge" the "wholly unjustified and damaging proposals".
Dr Holden said the committee was expecting a report on the issue from the executive shortly.
He did not criticise the executive but said GPs were "tiring of… pleasant diplomacy" and wanted to "see some raw emotion".
"We should say upfront: no we're not wearing it, and then we'll start talking turkey," he said.
The Department of Health has said it will make up to £15m available to GPs to help mitigate the impact of any fee increase next year. It has not indicated whether this support will continue as the fees rise in future years.
The CQC's consultation runs until 15 January.

Will Hazell is a correspondent for HSJ.