GP practices in high value areas could face large cuts to notional rent payments from NHS England, surveyors warn
NHS England preparing to change the way it calculates premises payments
GP practices have been advised to set aside a proportion of the "notional rent" they receive from NHS England in case revised rules governing how property is valued result in cuts to their premises payments.
Practices in high value retail spaces, offices, residential areas and built up urban centres could face significant cuts to their payments, as NHS England prepares to overhaul how it determines payment values, commercial surveyors have warned.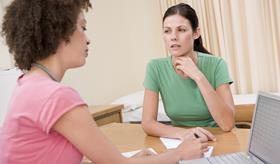 They added that reductions in premises payments could result in some practices being forced to close.
An NHS England spokesman said it is due to publish changes to its premises costs directions – guidelines it uses to determine rental payment values – in the new year.
The rents paid to practices are determined using NHS England's 2013 premises cost directions, which are regularly reviewed.
Before the publication of the directions, surgeries in higher value areas had their rent payments valued in a way that took into account the market value of the property if it were used for other, non-health, purposes.
However, under the 2013 directions surgeries' notional rent payments could no longer be valued using the "alternative use" calculation.
GP Surveyors, a firm that provides services for GP practices, has advised practices whose payments have previously been calculated on an alternative use basis to set aside a proportion of their payments to prepare for any changes to valuations.
It is thought that hundreds of practices across the country had their rental payments calculated before 2013 using this criteria.
Practices could face reductions in their payments after their next rent reviews are completed or when NHS England releases its revised premises cost directions.
Reviews to GP premises rental payments are carried out every three years.
GP Surveyors operations director Paul Conlan said: "We have a number of ongoing cases where reimbursement has been reduced considerably by [NHS England's valuers].
"These cases are now on hold while we await the new [premises cost directions].
"There are other practices who are being told that their [rent] reviews have been postponed completely until NHS England decide whether to allow 'alternative use' valuations in the revised directions – which are yet to be released.
"The longer these surgeries have to wait for a conclusion to the matter, the more money NHS England will potentially claw back from them, if they decide to keep the clause preventing 'alternative use' valuations."
He added: "If GP practices do see a reduction in their notional rent, we would expect this to have a detrimental impact on their finances – at a time when surgeries are already struggling to make ends meet.
"We are also concerned that some practices may see such a big decrease in reimbursement that it would be impracticable for them to remain open."
NHS England declined to comment on its plans for the new cost directions. It is in negotiations with the British Medical Association GP committee over the changes.