Private provider Circle has reduced its losses year on year by more than £3m, documents lodged with Companies House reveal.
Circle Holdings made a loss of £8.1m in 2016, down from £11.7m the previous year, its latest accounts show.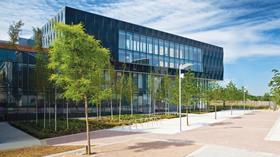 The company, which previously ran Hinchingbrooke Hospital in Cambridgeshire, provides NHS funded procedures at its private hospitals in Bath and Reading as well as running the Nottingham NHS Treatment Centre and operating Bedfordshire's musculoskeletal contract.
In March, it finalised another MSK contract in Greenwich, south London, after a contract wrangle with the local NHS trust.
Circle Holdings, the parent company, had a turnover of £133m in 2016, up from £128m in 2015.
The company's finance director said this was largely down to NHS patients selecting Circle under patient choice regulations.
The proportion of patients funded by private medical insurance declined – a trend across the private provider market.
Of 2016's turnover, £104m came from hospital services and £29m from the Bedfordshire MSK contract.
In January, one of Circle's subsidiaries sold land in Manchester for £9.1m plus VAT.
The contract for the Nottingham centre is due to expire next July and the Bedfordshire contract ends in March 2019.
Chief executive Steve Melton left in December. He was paid his £339,000 annual salary and £285,000 in lieu of notice, the annual report said.
Chair Michael Kirkwood said the year had not seen the financial results "we would have liked" but a review of the business had been carried out and it was focusing on rehabilitation work.
New chief executive Paolo Pieri said: "Our joint venture with the European rehabilitation specialists VAMED to form Circle Rehabilitation is significant. We have a pilot rehabilitation centre now running in Reading, and our plan is to add a 120 bed rehabilitation centre to our future private hospital in Birmingham.
"However, the great growth potential here is to build dedicated rehabilitation hospitals close to large NHS trusts. At present, NHS trusts are unable to deal with the flow of patients through hospitals."
The HSJ Strategic Estates Forum is taking place on 20 March at BMA House in London. This is a high-level strategic forum that brings together estates directors, STP estates leads and trust board leaders responsible for the estates function who are developing strategic plans for their organisations and local health economies. The focus of the forum is on issues such as the delivery vehicle for the Naylor Report, the creation of Project Phoenix, advice on establishing SEPs (Strategic Estates Partnerships) and assessing progress of STP estates plans. Sir Robert Naylor, National Adviser, NHS Property and Estates; David Williams, Director General of Finance, Department of Health and Simon Corben, Head of Profession, NHS Improvement are all confirmed as keynote speakers for the event. Register your interest for this free-to-attend event on our website: https://strategicestates.hsj.co.uk/register-your-interest-attending