Emergency college president warns major changes needed as NHS bids to reboot services
'Can't expect people social distancing at Tesco but in ED being packed up because there is nowhere to sit'
Acute physicians warn fresh attendance spike could overwhelm "exhausted" hospitals
Major transformation is required to stop the return of "unacceptable and unconscionable" corridor waits and overcrowding in emergency departments as the NHS gears up to re-open services, a senior figure has warned.
Royal College of Emergency Medicine president Katherine Henderson told HSJ infection control measures required "in an endemic covid-19 world" will mean changes to how departments are configured, admission thresholds and wider health systems.
She said: "The idea that we can have a patient in a corridor now we have an endemic, contagious, un-vaccinatable, untreatable infection that affects the older population, who are precisely the people who ended up in the corridors, is so impossible that we need to get a move on to make sure it doesn't happen. We have to be able to ensure patient and staff safety."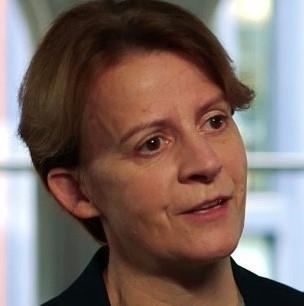 Dr Henderson's comments came with the NHS awaiting key guidance due imminently on the resumption of core NHS services suspended to free up capacity for treating patients with covid-19.
Concerns were also raised by the Society of Acute Medicine that the NHS could be overwhelmed by a spike in attendances as patients rush back for these services, and as restrictions are eased and people feel safer to leave home, in the coming weeks.

Public Health England data published last week suggested accident and emergency attendances this month were around 50 per cent lower than last April while data seen by HSJ suggested around 42 per cent of acute beds were unoccupied — much greater than normal for this time of year.
Dr Henderson, who has been calling for an expansion in capacity to eliminate use of corridors since last year, said ED attendances were already "creeping up [so a] pretty major transformation in terms of who is coming in and how they get out again… must happen quite fast".
"We can't have people having to social distance at Tesco but in the ED waiting room being packed in against people because there is nowhere to sit. Social distancing has become a vital infection control measure to stop transmission of the virus, so is essential in an ED."
Retaining social distancing when ED traffic returns to more normal levels will be a substantial challenge with departments also needing to be split into covid and non-covid zones for the foreseeable future, and with many departments not equipped with separate cubicles or individual rooms.
EDs will likely not be able to accept the same volume of patients as before the coronavirus outbreak, meaning the service will need to refresh its long battle to ensure ED are reserved only for those who need to be there.
Dr Henderson continued: "This is an amazing opportunity to re-set emergency care and get us back to our core business of dealing with emergency care and not picking up the pieces from other systems.
"Other services, community, GP out of hours, are rising to the challenge. So, we have got to get to a point where people do not come to the hospital unless they really need to.
"The NHS had done very well creating bed capacity during the pandemic and this has helped flow in EDs. This needs to be protected so that exit block does not result in departments crowded with the most vulnerable patients waiting for admission."
Meanwhile, Society of Acute Medicine ex-president Nick Scriven told HSJ: "We are worried that as soon as the lockdown eases all the people at home suffering from various non-covid illnesses will think it's safe to go back."
"At this point an exhausted service could be absolutely swamped by something similar to a winter rush.
"We are all doing working patterns well outside our normal ones and staff have had very little rest. Perhaps now is the time for employers to think 'this is the lull', albeit only a slight one, and tell some staff to rest up in preparation for what could be a really busy period ahead of us."
Source
Interviews with HSJ