Only six out out of 21 trusts re-inspected by the CQC in 2015-16 showed overall improvement
Review commissioned to discover "underlying reasons" why trusts are struggling to improve
Colchester chief executive calls for single "oversight committees" to become more common
The Care Quality Commission has set up an internal inquiry to look at the "underlying reasons" why providers are failing to improve between inspections.
The review has been commissioned after 17 out of the 23 re-inspections by the CQC in 2015-16 failed to show overall improvement at the providers.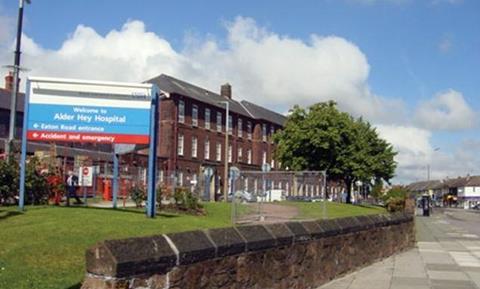 In total 21 trusts were re-inspected, with Hinchingbroke Health Care Trust and Colchester Hospital University Foundation Trust visited twice in the year. Of the 21, Colchester and Sherwood Forest Hospitals FTs were found to have got worse during the last inspection year and are both now rated inadequate.
Four trusts, despite being set improvement actions by the CQC, remained inadequate after their second inspection. Nine remained rated as requires improvement.
Of the six that had improved, only two, Alder Hey Children's FT and Peterborough and Stamford Hospitals FT, were found to have improved enough to be rated good. The other four had all moved from inadequate to requires improvement, though as of this month Hinchingbrooke is rated good.
The CQC told HSJ in a statement it hopes the report will help it understand why some providers "find it more difficult" to address its concerns. It added that it hoped to identify "any additional ways in which CQC can help support providers to make changes to improve the quality of services they provide".
HSJ analysis of the 23 re-inspections last year found that across the five domains rated by the CQC – are services safe; effective; caring; responsive; and well led – only 20 out of 115 (17 per cent) had seen an improvement.
No improvement had been found in 70 per cent of the five categories, while 12 per cent had worsened between inspectors' visits. Five of the trusts which had seen an overall lack of improvement also deteriorated in at least one domain between inspections.
Colchester Hospital University Foundation Trust was one of the 17 trusts that did not improve between inspections last year. It was rated inadequate just before the start of the last financial year. Nick Hulme, who took over as chief executive in May, said: "The most important barrier [to improvement] is the organisation accepting that things are not good enough."
When Mr Hulme joined the trust he insisted on setting up a single oversight committee to hold the hospital to account, and on which the clinical commissioning group, CQC, NHS Improvement and NHS England are represented. Without it, he said, providing multiple assurances to different organisations "becomes an internal cottage industry taking clinicians and managers away from doing the improvement".
Mr Hulme said: "It is absolutely the way forward to have one oversight committee… holding everyone around the table to account for their role in improvement, not just in terms of the regulation or in terms of marking their homework."
The NHS financial reset document published last month said that in the future "providers deemed to be successful must fully deliver" on a combined assessment of quality and use of financial resources, which is currently in development by the CQC and NHS Improvement.
Alder Hey hospital had the highest level of improvement among the 23 trusts re-inspected last year, which it credits to significantly investing in new staff and moving into new premises.
In the 16 months between its CQC reports, Alder Hey improved in four of the five domains and is now rated good or outstanding across the board. It did so by ramping up ward staffing levels, hiring more staff to its nursing pool to ensure maternity leave is adequately covered, and bringing in new leadership in some areas.
Nursing director Hilda Gwilliams said the trust took significant measures to improve staff engagement, and some of the actions required by the CQC were "addressed through moving into our new hospital… that really helped us and I know some organisations don't have that luxury".