Jim Mackey says he does not expect to fix the NHS's problems but demands "progress"
A&E is key priority and workforce identified as key problem
News comes as data shows continued decline in performance this year
NHS Improvement chief executive Jim Mackey has told senior managers the health service is "in a mess", in a stark warning on finance and performance issues.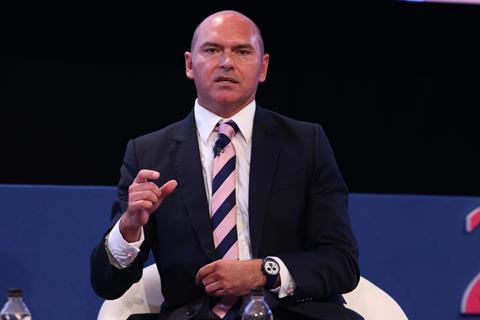 Mr Mackey was speaking at the regulator's conference on Thursday morning and said there had been "five years of decline on all of the things that people would worry about".
He also reiterated previous comments about accident and emergency performance being a major focus for the service over the coming year.
Mr Mackey told delegates: "We have got to dig ourselves out of our stubborn problems. Not fix them but make progress. Colleagues will have more confidence in our long term prospects when we show progress."
His comments came as the latest A&E performance data, for May, showed a decline from the same period last year.
English A&E departments' performance for the first two months of 2016-17 was 90.1 per cent against the 95 per cent target, down from 93.8 per cent for the same period in 2015-16. The decline sharpened in May with a performance of 90.2 per cent, compared to 94.3 per cent last May.
NHS Improvement is already helping 28 health economies via its emergency care improvement programme team. A further 12 are due to be announced but it is not yet known which areas will be chosen.
The conference was organised by the regulator's Faculty of Improvement.
Mr Mackey said a sign of trusts taking ownership of the improvement agenda would be if next year they organised the event and invited the regulator.
He said that the NHS reorganised "far too often" and warned: "We'll have another reorganisation at some point, it's just a matter of when. We need to build something that'll survive it."
Responding to a question about how forgiving the centre would be with trusts that tried to innovate and fail, Mr Mackey said leaders would need to demonstrate they had properly weighed the risks, but he had a high "appetite" for risk.
He added: "We are trying to be as proportionate as we can be and using regulation as a last resort, working hand in hand with the CQC."
Mr Mackey, who is on secondment from Northumbria Healthcare Foundation Trust, also reiterated his call for leaders to be more upbeat.
He said: "We have to change this narrative, and focus on what's positive and put outselves back in control of the work."
Jim Mackey: 'The NHS is in a mess'
1

Currently reading

Jim Mackey: 'The NHS is in a mess'

2