Official solicitor backs family application to allow woman to die
Evidence suggests she shows signs of awareness
Her family say her wishes were made clear years ago
A judge has been asked to decide whether a woman in the end stage of multiple sclerosis and who is minimally conscious should be allowed to die by withdrawing nutritional and hydration support.
Her family has made the application, saying the woman, who is being cared for in the North West, would not have wanted to live under such circumstances and had clearly expressed her wishes before she became unwell. They say it is in her best interests for the support that is keeping her alive to stop.
In a rare move, the official solicitor, who is appointed by the court to act on behalf of people without capacity to act for themselves, has supported the family's application to allow clinicians caring for the woman to stop providing her with nutritional support, which is fed directly into her stomach via a tube.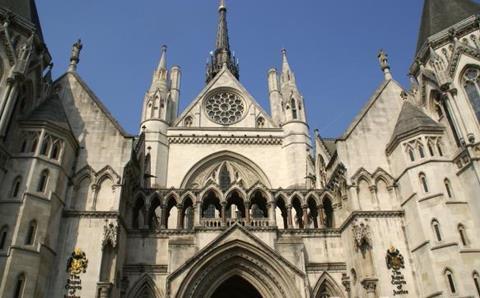 The case is understood to be the first involving a decision about a minimally conscious patient since a decision in 2011 when the judge did not accept the family's evidence that the person would have preferred to die.
On 2 November the court heard the woman, who cannot be identified, has been fed through a tube since 2008 but there was no consideration of her interests under the Mental Capacity Act when that decision was originally made.
Experts have agreed that the woman, described by her family as "fiercely independent", showed signs of being alert and there was evidence that she tracks people and photographs of her family with her eyes as well as fixing her eyes on people within her visual field.
The court heard evidence from her son, daughter and former husband that she had previously expressed wishes to be allowed to die after watching her parents have dementia. When she was diagnosed with MS she became depressed and the family says her wishes were made clear in a living will and in multiple conversations.
Mr Justice Hayden was expected to issue his decision on 11 November but this has been delayed to a future date yet to be fixed. In cases involving people who lack capacity, usually courts will operate with a presumption in favour of life.
On behalf of the family, barrister Parishil Patel told the court: "The magnetic factor in this case is the weight to be attached to [her] wishes and feelings, beliefs and values from the totality of the evidence before the court. The picture painted by the holistic assessment is of a woman who would rather die than be restricted by disability. That expression of her personal autonomy, which is not to be diminished by virtue of her incapacity, is sufficient to outweigh the presumption in preserving life."
David Lock QC, acting for the official solicitor, told the court there was "credible and persuasive evidence" that the woman "would not have wished to continue with her life as it is now".
He said: "She was horrified and appalled by her own disability, as she was in the case of her parents. She expressed wishes of 'hating it' and told her son that she 'wanted to end it all'."
He added: "Overall, it is not in her best interests to continue [the nutritional support] even though this will lead to her imminent death. There is clear and convincing evidence that of her wishes, feelings, values and beliefs, and this outweighs in the circumstances of this case the inherent value of preserving [her] life bearing in mind the quality of that life and the fact that she is in a very low state of awareness."
Updated: The story was updated on 11 November to reflect delays in the court issuing its ruling.
Shaun Lintern is a bureau chief for HSJ.