Jim Mackey accepts findings of final draft of Mazars report into failings at Southern Health
Details of any regulatory action against the trust expected in coming days
Trust chief says "all providers and commissioners of care can learn from this report"
NHS Improvement chief executive designate Jim Mackey has said he accepts the recommendations of the independent review into unexpected deaths at Southern Health Foundation Trust, but the regulator has not yet announced any further enforcement action.
The report by audit firm Mazars, commissioned by NHS England, today made wide-ranging criticisms of the trust, which provides mental health, learning disability and community services across several counties in southern England. It did not repeat the claims in an earlier leaked draft that the trust had failed to investigate more than 1,000 unexpected deaths.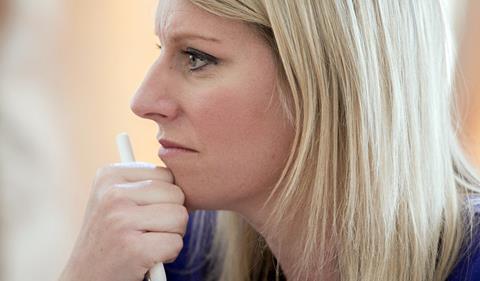 HSJ understands an announcement on whether Monitor will take further action is expected tomorrow or early next week.
Mr Mackey said in a statement: "The NHS has a proud history of providing quality care and this is despite the growing challenges that staff on the frontline face each and every day.
"However, there is no room for complacency and when there are mistakes or the service falls short of expectations we have a responsibility to get a grip of the situation, learn lessons and to make the necessary improvements.
"We accept the recommendations made in today's report and will work hard with colleagues at the Care Quality Commission and NHS England to ensure that the lessons are learned and that improvements are made.
"People up and down the country rely on the NHS to take care of them and we should do everything in our power to make sure that those people get the standard of care they rightly expect, especially the vulnerable individuals who may not be able to speak up for themselves."
The trust is already the subject of enforcement undertakings from Monitor after a CQC inspection in September 2013, following the death of Mr Sparrowhawk.
Southern Health chief executive Katrina Percy said: "We fully accept that our processes for reporting and investigating deaths of people with learning disabilities and mental health needs were not always as good as they should have been. We also fully acknowledge that this will have caused additional pain and distress to families and carers already coping with the loss of a loved one.
"We apologise unreservedly for this and recognise that we need to make further improvements.
They trust said it has made a number of changes to how it records and investigates deaths, and how it engages with families, but said "we have more improvements to make".
Ms Percy added: "Reports such as this challenge not only Southern Health, but the wider health and social care system, and society as a whole, to reflect on the way we support, include, and value people with learning disabilities and mental health needs.
"All providers and commissioners of care can learn from this report."
The CQC, which can recommend trusts are put in special measures after a poor inspection, has not done so in this case. The regulator said it would visit the trust to assess how well its reporting of deaths was working early next year.
Paul Lelliott, deputy chief inspector of hospitals and CQC lead for mental health, said: "We will also be undertaking a wider review into the investigation of deaths of people with learning disabilities in mental health and acute trusts in different parts of the country. As part of this review, we will assess whether opportunities for prevention of death have been missed, for example by late diagnosis of physical health problems."
On the commissioning side, the report said: "There are instances where commissioners have tried to secure improvements in the quality of reports but they have been unable to effect change in reporting and investigation practice throughout the period despite raising concerns directly with directors in the trust."
Commissioners accepted all of the report's recommendations.
West Hampshire Clinical Commissioning Group chief officer Andrea O'Connell said: "Local contracting and monitoring arrangements that oversee the incident reporting process have been strengthened with the establishment of a strategic oversight group including all commissioners of Southern Health services."
The CCG added: "It is clear that where patients are receiving services from multiple agencies, the attribution of expected, unexpected and avoidable deaths is problematic."
There has already been signifacant turnover at board level of Southern Health. A new medical director, chief operating officer and director of mental health all took their posts in July last year.
Southern Health leadership condemned in report on patient deaths
1

2

Currently reading

Trust's fate unclear as regulators accept Southern Health review

3