Thirty day mortality rates for emergency bowel surgery vary between 20.7pc and 3.2pc at best and worst performing hospitals
Quarter of hospitals do not admit high risk patients to critical care post-surgery in recommended timeframe
Six per cent annual drop in most urgent patients reaching theatre within two hours
Wide variation has been uncovered across hospitals in emergency bowel and abdominal surgery mortality rates in an annual audit.
The data from the Royal College of Anaesthetists shows a 17.5 percentage point difference in mortality rates between the best and worst performing providers.
Although the national emergency laparotomy audit found that no hospital had "unexpectedly high mortality rates", risk adjusted, 30 day mortality rates ranged from 3 per cent to over 20 per cent across the 197 hospitals that submitted patient data between December 2014 and November 2015.
However, overall the number of patients that died within 30 days fell to 11.1 per cent in 2015 – a drop of 0.6 per cent compared to 2014, the first year the audit was conducted.
The best and worst performers
The hospitals with the highest risk adjusted mortality rates in emergency bowel and abdominal surgery were:
Princess Alexandra Hospital – 20. 7 per cent
Warwick Hospital – 18.3 per cent
Southend University Hospital – 16.4 per cent
Dewsbury and District Hospital – 16.0 per cent
Northumbria Specialist Emergency Care Hospital – 15.9 per cent
The six hospitals with the lowest risk adjusted mortality rates were:
Charing Cross Hospital – 3.2 per cent
Leicester General Hospital – 5.7 per cent
Royal Marsden Hospital – 6.1 per cent
Southmead Hospital – 6.6 per cent
Pilgrim Hospital and Wythenshawe Hospital – both 6.8 per cent
The royal college warned that the robustness of data varies across sites. It rated 36 hospitals "red" for providing a low level of patient data compared to the number of surgeries they performed, including some of those hospitals that have the highest and lowest mortality rates. HSJ has omitted Harefield Hospital and Good Hope Hospital, Birmingham, from the trusts with the highest mortality rates as they only submitted patient data for two patients and one patient respectively. Chelsea and Westminster Hospital had a mortality rate of 6.8 per cent but it only entered data for six patients.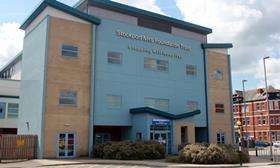 The auditors' report also warned that a quarter of hospitals admitted less than 80 per cent of its highest risk patients into critical care after surgery. Ealing and the Royal Shrewsbury hospitals were the worst offenders, admitting just 50 and 48 per cent of patients respectively on to these wards despite them having a greater than 10 per cent chance of death.
In 2015 there was a drop from 84 per cent to 82 per cent in patients reaching the operating theatre within the timeframe required by their level of urgency. The report said "worryingly" just 71 per cent of the most urgent patients reached surgery within the recommended two hours, a drop of 6 per cent compared to 2014.
In response to these findings the auditors said: "There has been little improvement across indicators that require change at an organisational level (eg: access to theatres, critical care). Rectifying this will require greater engagement between clinicians, managers and commissioners."
While all patients were 13 per cent less likely to be under the care of a consultant anaesthetist at the weekend, patients operated on between midnight and midday were more likely to have their surgery supervised by a consultant at the weekend than a weekday. The variation was found to be highest between midnight and 8am, with 77 per cent of surgeries conducted during this time on a Saturday or Sunday supervised by a consultant compared to 73 per cent during the same time on weekdays.
The report said: "This finding requires further examination – for example, to explore the possibility that the need to undertake elective duties (on weekdays) after a night on-call may influence whether a consultant attends overnight emergency surgery."