At an HSJ and All.Can roundtable, experts discussed how fragmented services often mean cancer patients' mental health needs were not adequately met – and explored how to change that
This roundtable was initiated by All.Can UK, a multi-stakeholder initiative involving patient groups and industry experts, and has been fully funded by the All.Can UK funding partners – Bristol Myers Squibb (primary sponsor) and MSD (supporting sponsor). Together the All.Can UK membership defined the focus of the event which was developed in collaboration with HSJ. Bristol Myers Squibb and MSD do not intend to encourage the use, or advocate the promotion of their products through this project or through any of the attendees at the event. The event did not include discussion of specific treatments or products.
Read the detailed report here.
Sponsored by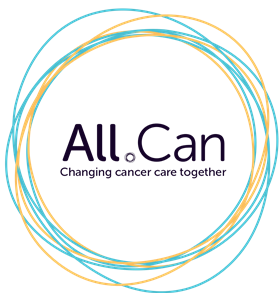 The potential consequences of a cancer diagnosis on mental health are multi-faceted, complicated, and well established. But with the pandemic having greatly impacted cancer care – both diagnosis of new disease, and treatment and support of those with existing disease – the picture has become more complicated still.
Research has suggested that the effectiveness with which cancer patients' mental health needs are met varies significantly between organisations and regions.
To discuss how that variation might be addressed, HSJ brought together a small panel of experts for a virtual roundtable discussion. Run in association with All.Can UK via its funding partners Bristol Myers Squibb and MSD, the debate established both a need to rethink the way in which NHS cancer services are commissioned and to further strengthen knowledge of and connections with third sector provision.
Panel:
Sian Dennison, head of nursing (cancer), University Hospitals Plymouth Trust
Kevin Donaghy, health and wellbeing ambassador, Melanoma UK
Genevieve Edwards, chief executive, Bowel Cancer UK
Rakesh Koria, Macmillan GP, Kent and Medway
Rachel Power, chief executive, Patients Association and chair, All.Can UK
Annabel Price, chair of liaison faculty, Royal College of Psychiatrists
Naser Turabi, chief executive, North Central London Cancer Alliance
Date of preparation: November 2021
Job number: ONC-GB-2200056