Salford Royal Foundation Trust has been chosen as the single site for some specialised cancer services in Greater Manchester, HSJ understands.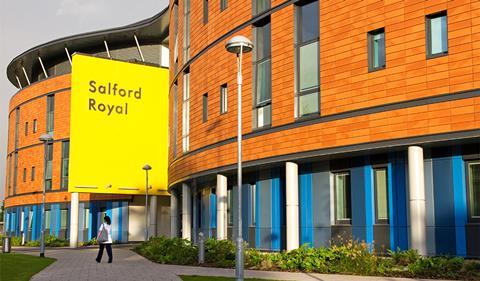 Efforts have been made to consolidate the region's upper gastrointestinal cancer surgery services for more than a decade, so the decision is seen as an important sign of increased collaboration.
Previous efforts at reconfiguration have proved highly contentious, with each provider unwilling to relinquish the service.
The other two trusts that provide upper GI surgery are Central Manchester University Hospitals FT and University Hospital of South Manchester FT. These organisations are due to merge next year.
It is understood the two FTs have accepted the decision.
A senior source in the region told HSJ: "Greater Manchester hasn't been compliant on this service since new guidelines came out in the early 2000s, so efforts to consolidate the surgical sites have been going on for more than 10 years.
"This is a really powerful sign that Greater Manchester is now able to sort its own stuff out.
"Salford already outperforms most units, but this means the region will have the biggest and potentially the best service in the UK."
HSJ previously reported that Salford Royal appeared to be the favoured site.
It is understood that a small number of cases will still be performed at the newly merged Manchester trust, in cases where patients are already receiving treatment for a cardiac complaint. In these cases a surgeon from the Salford site would come to the patient and perform the upper GI surgery.
The process has been led by Greater Manchester's transformation team, which is now commissioned by devolution leaders.
Attentions will now turn to urology cancer surgery, which is still performed at five sites.
Source
Information provided to HSJ
Source date
21 October, 2016