Cara Charles-Barks to join Salisbury FT in January as chief executive
Peter Hill to retire after 30 years at the trust
Salisbury Foundation Trust has appointed Cara Charles-Barks as its new chief executive.
She will join the trust in January, replacing Peter Hill who is retiring after 30 years at the organisation.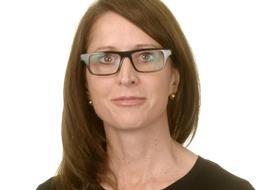 Ms Charles-Barks is a nurse by background and has held a variety of management roles in the NHS and the Australian healthcare system.
She qualified as a nurse in Australia in 1991, before moving to the UK to work for three years at St Mark's Hospital in London.
On her return to Australia she worked in a number of clinical roles before being appointed nursing director at The Queen Elizabeth Hospital in Adelaide.
In 2008, Ms Charles-Barks moved back to the UK and joined Peterborough and Stamford Hospitals FT, where she was promoted to deputy chief operating officer.
She is currently chief operating officer and deputy chief executive at Hinchingbrooke Health Care Trust.
Ms Charles-Barks said she was "absolutely delighted" to be appointed chief executive at Salisbury.
"I identify strongly with the organisation's values of friendliness, responsiveness and professionalism and want to build on the trust's strengths and reputation for providing innovative and patient centred care," she said.
Nick Marsden, the trust's chair, said: "We are very pleased to have appointed Cara who has a wide range of clinical and management experience which will complement the management team we have here in Salisbury.
"While these are challenging times for the NHS, Cara has energy and enthusiasm which will stand us in good stead as we continue to develop services that meet the changing needs of our local and wider community."
Mr Hill has worked in the NHS for 37 years, the last 30 spent in Salisbury, where he started as a charge nurse.
He became chief executive in January 2013.
Source date
19 October 2016