NHS England confirms second stage review of UnitingCare contract failure
NHS England to investigate roles of CCG, its advisers and the DH
Staffordshire contracts will be among those also reviewed
NHS England will investigate two contentious contract tenders as part of the follow-up to last week's review into the failed Cambridgeshire older people's service contract, HSJ has learned.
Staffordshire's 10 year contracts for end of life and cancer services will be examined as part of a "second stage" review into the UnitingCare Partnership contract failure.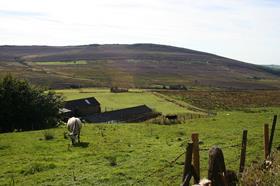 The two deals were intended to have been completed by now, but were delayed in the wake of the Cambridgeshire fiasco.
NHS England published the first part of its review into the Cambridgeshire contract failure last week. The report recommended NHS England reviews all contracts of that sort "as a matter of urgency".
HSJ understands this recommendation has been accepted, and that Staffordshire's contracts will be among those to be investigated as part of the second stage review as they share characteristics with Cambridgeshire's contract.
Cambridgeshire and Peterborough Clinical Commissioning Group entered into a £725m, five year contract for older people's services with UnitingCare in April 2015. UnitingCare was a limited liability partnership owned by two local foundation trusts brought in to be a "lead provider" for elderly care. The outcomes based contract aimed to join up the entire care pathway for older patients and collapsed in December after just eight months.
The Staffordshire contracts are also long term deals, worth £1.2bn combined, and will bring in a lead provider to provide services to a geographically defined population, that will be paid for on an outcome basis. The Strategic Projects Team have been involved in both Staffordshire and Cambridgeshire.
Officials have not yet decided which other deals will be included in the second stage review. NHS England may also investigate contracts individually on a case by case basis.
The first stage of the review was conducted by David Stout. NHS England has confirmed it will undertake the second stage review but has not yet agreed when it will be published or who will lead it.
Apart from examining other contracts, NHS England has said the second stage of the review will look at:
the role of Cambridgeshire and Peterborough CCG's external advisers Wragge and Co, Deloitte and the Strategic Projects Team;
the effectiveness of the Department of Health's "gateway review" process; and
the role of the CCG's leadership and governance during the procurement and contract period.
This is not necessarily an exhaustive list of everything within the scope of the review.
An NHS England spokesman said: "The NHS must learn from the termination of the UnitingCare contract, which is why we commissioned and published this [first] independent review. It contains useful initial lessons to inform how the NHS approaches similar contracts in future and we will consider its findings carefully."