Tower Hamlets CCG makes GP company lead provider for community services
Incumbent trust Barts Health will retain children's services as subcontractor
Decision follows two years of consultation and tendering
Contract value assumes 7-8 per cent efficiencies
A vanguard clinical commissioning group has awarded its main community services contract to a non-profit company owned by local GPs.
Tower Hamlets GP Care Group Community Interest Company, which is owned by 37 practices in the London borough, is to become the prime contractor for community services.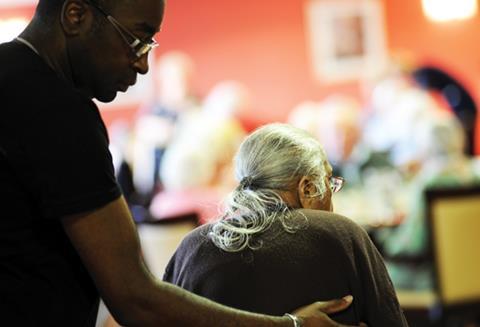 The company will subcontract most community health services to other providers – mainly two local NHS trusts – and hold them to account for improving outcomes. Collectively the group of providers is called the Tower Hamlets Integrated Provider Partnership.
The incumbent community services provider, Barts Health Trust, will retain 50-60 per cent of the community services portfolio as a subcontractor, leading on paediatrics in particular, for which it is a specialist provider. The trust took over community services for Tower Hamlets in 2011 under the transforming community services programme.
Adult community services will primarily be subcontracted to East London Foundation Trust.
The GP company will directly provide some services: it will establish and run a "single point of access" for out of hospital services; out of hours primary care; and will provide advocacy and interpretation services.
The contract award was announced by Tower Hamlets CCG on Tuesday. The full contracts are due to be signed in July, and the new service goes live in October. Due diligence is yet to be completed.
The award comes two years after consultation first began and follows a lengthy "competitive dialogue" procurement exercise.
The deal will be worth £33m a year, for five years, with an option to extend the contract for a further two years. There is also a break clause after two years.
That price represents a cut of 7-8 per cent to the current contract value.
Nigel Woodcock, the CCG's programme director for the procurement, said he believed the new arrangement could generate efficiencies by reducing duplication between clinical teams; better use of facilities and the estate; and implementing a single care record covering primary care, acute and community services. The GP led single point of access should reduce missed appointments and improve flow around the system, he said.
Mr Woodcock also said Barts Health initially made some progress integrating the services but this was "not embedded as much as it possibly could have been – I don't think the full potential was realised". The new set-up, he said, would encourage collaboration between the providers.
Because these efficiencies will not take effect immediately, the CCG will provide some extra transition support funding to cover the first 18 months of the contract. How much is still subject to negotiation.
Some of the contract value will depend on achieving a set of outcomes specified by the CCG.
Tower Hamlets CCG has released the names of the unsuccessful bidders for the contract.
They are:
North East London NHS Foundation Trust
Central London Community Healthcare NHS Trust
Aegle Care Limited
GPs handed control of community services in landmark deal
1

Currently reading

GPs handed control of community services in landmark deal

2