Experts argue a slicker pathway for patients with severe heart valve disease will yield multiple benefits – but require collaboration from all parts of the system
As the chief executive of Heart Valve Voice, Wil Woan has become used to hearing patient stories of the late diagnosis of aortic stenosis. "What patients tell us is that if they have symptoms, primary care aren't really listening to chests – GPs are nervous because they don't do it regularly enough to be confident in doing it, so they're missing opportunities to diagnose."
Multidisciplinary meeting
Sponsored by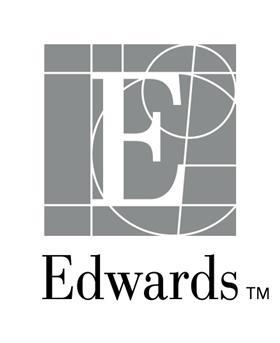 Improving the pathway for patients with the condition, then, will necessitate involvement of GPs. But there is also room for refinement when patients are referred onto hospitals and considered for TAVI. When Philip MacCarthy considers the most problematic bottlenecks in the pathway, it is here his attention turns.
"When patients do get referred, lots of them wait for the valve multidisciplinary meeting," says Professor MacCarthy, consultant cardiologist and clinical director of cardiac services at King's College Hospital Foundation Trust.
There's a lot of to-ing and fro-ing of patients from far away into specialist centres, coming up for an angiogram, going away, coming up for a CT and maybe a chat with a surgeon and going away. We need to move towards a much slicker pathway where patients are referred in, they have their tests and see someone on the same day
Before covid, the trust had 80 patients waiting for a valve MDM discussion. In some instances, these will be individuals for whom surgery was never going to be a viable option and so an options appraisal of surgery versus TAVI may be of limited value. With much activity suspended of late, it has been possible to clear that list – "we have had four MDMs a week during the covid crisis" – but Professor MacCarthy suspects it will soon lengthen once more.
Identifying whether a patient is suitable for TAVI involves a number of imaging procedures, but that information isn't always available at MDMs. "There's also a lot of to-ing and fro-ing of patients from far away into specialist centres, coming up for an angiogram, going away, coming up for a CT and maybe a chat with a surgeon and going away," says Professor MacCarthy. "So we need to move towards a much slicker pathway where patients are referred in, they have their tests and see someone on the same day – a one stop model of care – and then the MDM is after that, with the benefit of all the tests."
Mr Woan says this would address one of the common worries he hears about. "One of the big issues is repeat echocardiograms and how information is stored digitally," he says. "So a patient might go to their local hospital for an echo, they then get to the valve clinic at the tertiary centre, the information's not there, so they have a repeat echo. We know we can improve that, definitely."
Improving the pathway for people with severe heart valve disease
1

2

Currently reading

An integrated approach

3