An HSJ webinar brings together experts to discuss the role of smart hospitals in the health and care sector, by Jennifer Trueland
"Smart hospitals" don't have to be new-builds – and their benefits aren't necessarily limited to bricks and mortar facilities.
That was a key message from an HSJ webinar, held in association with Cisco, which brought together a small group of experts to discuss what smart hospitals should look like, and how they could work for the wider health and care landscape.
Sponsored by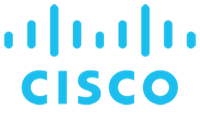 According to Phil Britt, the smart hospital is much more a concept than a single, physical entity. As programme director for Tomorrow's NUH, he is currently developing one of the government's "48 new hospitals" at Nottingham University Hospitals Trust. "For me, the smart hospital brings together three things: there's the physical building, which is the hospital, the digital part that enables it, but importantly there's the model of care as well," he said. "So the smart hospital is much more of a concept when those things come together and work in harmony."
Achieving this involves setting a vision, he added. "But it's not just one big change that's going to happen in the future. We need to incrementally implement and adopt that smart hospital concept over time – so we don't have to wait for a physical new building to be available before we can start implementing new parts of technology, or new ways of working."
Iain Hennessey, consultant paediatric surgeon and director of innovation, Alder Hey Children's Hospital Foundation Trust, said even the smartest hospital would be nothing without people. Having essentially built a smart children's hospital in Liverpool, he reflected that not everyone was lucky enough to knock down the old and replace with the new – but that this, in itself, wasn't enough.
"We moved from a Victorian building to a state-of-the-art building in 2015," he said. "But you can talk about smart hospitals, and all the things you can put into it, and all the tech and so on – and that's true, in that this hospital has amazing wifi, data infrastructure, and it links up to cloud, and it's got all the right electronic patient records. It's got all these things going for it. But the smart thing in a hospital is still the people. The computational power of our human brain still massively outstrips even the latest systems we put into this place."
He gets frustrated with the concept of the smart hospital as a "sentient thing" that can do all the diagnosing and treating of patients itself, he added. "Maybe we'll get there eventually, but I think the challenge at the moment is how do you support the already smart things within it to work better? Because when we moved from the old hospital to the new hospital, we didn't get 20 per cent better at treating things overnight. It wasn't as if we moved to a new building and became magically amazing at all these different things."
Integrating the "smart people" with the "smart things" – to support them doing their jobs better, is what will make the real difference, he said.
Declan Hadley, healthcare development lead, Cisco, believes the new hospital programme is a catalyst for change – even if your local system isn't building a new facility. "It's a great opportunity to innovate, to learn from the past, and look at how the hospital will work. It's not going to happen straightaway – it's a 10-year programme, typically. There are some integrated care systems that won't have a new hospital as a catalyst, but they will have a programme of change around their facilities – so every system in England will have an opportunity to learn from the smart hospital, from the new hospital programme."
When designing any smart hospital – whether the building is old or new – it's crucial to get the basics right, added Mr Hadley. Currently, clinicians are facing huge challenges, and it's tremendously frustrating when IT simply doesn't perform for them. "We need to embed technology that will work," he said. "You've got all this backlog of care, you've got covid patients, you've got all this going on, and the technology just doesn't work the way it should."
Technology also needs to enable the clinician to care for the patient wherever they are, rather than taking them away from the bedside. That means both releasing time to care in hospitals, but also facilitating care outside hospital, including in people's homes, Mr Hadley added.
An on demand version of this webinar is now available. Click here to register to view.
Harnessing the potential of smart hospitals
1

Currently reading

Harnessing the potential of smart hospitals

2