The outpatient referral process has grown in complexity in recent years, often leaving both GPs and consultants frustrated and patients receiving inefficient care. Some areas are now investigating whether digital technology could help, as Claire Read reports
When Alan Selwyn thinks of the most stressful parts of his job, he says outpatient referrals "are right up there". The senior partner at Willow Tree Family Doctors, a 16,000-patient practice in north London, goes so far as to characterise it as one of the riskiest processes in which GPs are involved.
In association with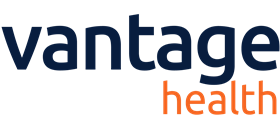 He says doubts over whether a referral might be needed in a particular case, and challenges knowing quite where to refer in a complex and changing local healthcare economy, make for a process that often feels unsatisfactory.
In North West London Sustainability and Transformation Partnership, the problem is a recognised one. With a view to addressing it, an outpatient transformation board developed mandatory referral pathways – detailed guidance for GPs on which patients should be referred where in which instances.
Each pathway has background information on why every step is necessary, and the specific criteria. The problem, says Dr Selwyn, is that in their basic form they are just not usable.
"They are evidence-based – very good in principle – but the implementation of them was impossible," he reports. "They were based on paper algorithms, which they put on a website so you could look at them.
"Having been on paper, they were in tiny fonts, hugely intricate and it was just an impossibility to use them in a real-time consultation. But any deviation from any of the specified criteria would lead to a referral being rejected."
The sheer complexity of the outpatient referral process is not unique to North West London. Tom Nichols, a locum GP in Oxfordshire, says that a very reasonable desire from commissioning bodies to reduce unnecessary hospital attendances has led to a maze of services which is difficult for primary care to efficiently navigate.
"A commissioner is expected to put out a tender and say: 'I want people to have hearing aids, and I don't want them to have to go to the local hospital for it', so SpecSavers and Scrivens and all of these other services put in their bid and the consequence is that each one of those can provide it, but they've all got their own little idiosyncrasies.
"Previously there were a limited number of departments, hospitals and service providers that you could refer to. Now it's grown massively to the point where there are now myriad service providers available, each of which has their own specification of who they will and will not see.
"But that gloriously idiosyncratic pathway doesn't reach into the [GP] consulting room, because all the information about how to find a service is impenetrable," reports Dr Nichols.
Digital technology is being explored as a possible solution to inefficiencies in the traditional outpatient referral process
"Choosing the right referral form off your system, and keeping those many forms updated when there is no central method of doing that, is a real frustration for everyone," adds Dr Selwyn.
In both Oxfordshire and north London, digital technology is being explored as a possible solution to these and other inefficiencies in the traditional outpatient referral process. The clinical commissioning groups have used a package called Rego. Developed and supplied by Vantage Health, it automatically uses the data stored in a patient's record to help the GP determine which referral pathway would be most appropriate.
During a trial of the package, Dr Selwyn – who serves as GP IT lead at Brent CCG – says he was able to create referrals in about 45 seconds. "Because it automatically fed the system with the information in our clinical record, blood tests or whatever criteria, it either validated the referral against the pathway algorithms or it returned a null decision.
"When it returns a 'computer says no', it offers advice on alternatives and says: 'OK, you can't refer to this service, but would you consider this or this.' All based on NICE (National Institute for Health and Care Excellence) and various other guidance which is actually in the North West London pathways." Where the clinician does feel that a specific referral is required but the system says otherwise, there is an override: in other words, the idea is to support rather than dismiss clinical judgement.
It's a setup which not only makes life easier for GPs. It also benefits secondary care. "The clinical decision on a referral is generally very quick when the consultant has the right information," says Chris Robbins, general manager of the outpatients and access centre at London North West University Healthcare Trust.
"But having inconsistently completed forms on a variety of templates means seeking out often relatively basic information, and that's time consuming for consultants." The idea is that Rego helps address that.
In Oxfordshire, referrals across a number of pathways are now consistently made via the system. "There's much greater integration between what the clinical IT system knows and what the referral guidance knows, which leaves the patient and the GP in the middle making the right decisions as opposed to battling through the IT just to get through the door," says Dr Nichols, the CCG's clinical lead for IT.
For proponents of such approaches, the benefits are clear. "I guess it's not a sexy subject, the GP referral process," reflects Mr Robbins. "But I think it's one of the biggest opportunities for releasing GP and consultant time, which will ultimately benefit patients as well."
How can the NHS improve outpatient referrals?
1

Currently reading

How can the NHS improve outpatient referrals?

2

3