David Ezra suggests digital solutions can improve the outpatient referral process, particularly by enabling better use of complex referral pathways
Work on outpatient transformation is not new. In recent years, thousands of referral guides and pathways have been created as a result. Mainly on paper, but sometimes in the form of electronic manuals and forms.
Hundreds of committees of GPs, community care providers, hospital consultants and commissioners have spent tens of thousands of hours developing this work.
In association with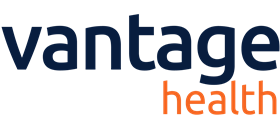 GPs can be left with upwards of 70 pathway guides and almost as many rules on procedures deemed to be of limited clinical effectiveness.
Such guidance is usually high quality and based on local consensus views. But when shared in the form of manuals and templates, it is virtually unusable by a GP with limited time. So this excellent work sits on shelves, or in computer files, rarely used.
Digital solutions can make a difference here. The electronic referral service can assist in managing workflow, for instance. But it is also possible to support GPs in knowing which referral pathways to choose for a specific patient.
At Vantage Health, for example, we have developed a solution called Rego Care Navigator, as an add-on to eRS. It takes local and national guidance on appropriate referral pathways, combines it with the patient's clinical record, and builds it all into an AI decision support service. All the relevant referral guidance is in the background and is operationalised by the system, helping the GP more easily determine the right services for his or her patient.
Our hope is to support outpatient transformation, improving the referral process for GPs, consultants and patients alike.

David Ezra is head of transformation, Vantage Health
How can the NHS improve outpatient referrals?
1

2

3

Currently reading

Making referral pathways easier to use