The latest CCG barometer makes clear that to achieve change, NHS organisations will need to establish beneficial relationships that look at patient need, writes Gerard Hanratty
As is becoming clearer every day, the NHS faces a continuing struggle - even with ringfenced funding - to meet patient demand and meet the challenge of doing so efficiently, effectively and economically.
Coupled to this is an increasing need to update and improve the buildings from which services are delivered.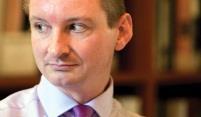 The NHS Five Year Forward View seeks to get commissioners and providers to start thinking more out of the box over how local health economies can meet the very real financial and patient demands they have, but the starting point must be to accept that they are in it together.
When supporting local health economies to undertake large and small change programmes, one of the first issues to address is whether commissioners and providers have understood how important it is for them to work together and with other stakeholders.
Once that relationship of togetherness is established, always accepting the need to be aware of the legal constraints which procurement and competition put on the relationship, it should enable the development of a clear and compelling case for change which shows clear patient benefits.
How does it benefit patients?
Part of that case will include a proper financial assessment, so new service models can be implemented and sustained, but the overriding objective much be how does change benefit patients.
The barometer does show that the system is growing in its understanding over commissioners, providers and other stakeholders working together to deliver a local healthcare system to meet local need.
'Reconfiguration, big and small in scale, is needed in many, if not all, parts of England'
To some degree this is a move away from the original ethos of separating commissioners and providers, which underlies the Health and Social Care Act 2012, but it does build on the concept of local clinical leadership.
Reconfiguration, big and small in scale, is needed in many, if not all, parts of England.
We have seen the announcement of the first three "success regimes" and as is evident from trade, national and local media, all areas have hospitals facing difficult financial challenges. Indeed, the system is struggling to just stand still and that makes it clear change is needed.
What lies ahead
To achieve change NHS organisations will need to establish beneficial relationships that look at patient need.
It is also important that the role of regulators such as NHS England, Monitor and the Competition and Markets Authority is more clearly explained to the system. It means when reconfiguration is embarked upon, the regulatory checkpoints are understood and the evidence required to demonstrate patient benefit can be provided in a uniform way which allows all regulators to fulfil their functions.
Currently, the system is still in learning mode to some degree over local relationship development. After all, sometimes commissioners will need to hold providers to account and on occasion providers will need to push back over commissioner demands.
'For local health economies to effect change local organisations need to work together'
Equally, it is still learning how the regulatory mechanisms operate and a clear road map on that from the regulators would be enormously beneficial to the system to understand the role and information needed. In that way any timelag on processes can be reduced as far as possible and the work of delivering improved patient services got on with.
Overall, the barometer does not provide any surprises but does make clear that another year of change beckons: for local health economies to effect change, local organisations need to work together.
Early discussion and planning to agree why change is needed will inevitably support a strong process to meet financial and legal challenges, but more importantly, deliver improved patient services with clear benefits.
Gerard Hanratty partner in public law for Capsticks Solicitors LLP
CCG barometer: 'Worrying' lack of confidence in dealing with deficits
1

2

3

4

Currently reading

Barometer: Another year of change beckons for CCGs